Yamashiro Nobukuni Katana - Ex Mori Daimyo Collection
S0418
An absolutely stunning and important Nobukuni katana from the Mori Daimyo collection, which was sold off in 1956. Ubu, kinpun mei: Joshu Nobukuni / Koson kaihan. Takenobatsukure, iroi mune. Hawatare: 2 shaku 1 sun 5 bu (65.15 cm or 25.65"). Suguba ko midare in nie deki, there are ko gunome choji, kinsuji, nado. Mokume and masame hadatatsu, ji nie and abundant chikei, resembling the matsukawa hada of Etchu Norishige. There is a kirikomi in the shinogi, with part of the opponent's blade still in it. Very fine gold foil niju habaki. Mounted in shirasaya with sayagaki by Tanobe Sensei, signing as Tanzan, "Although it is ubu nakago, unsigned, there is a gold attribution by Honami Koson. Although there are several same names, this is the work in the front period of Muromachi". Joshu Nobukuni is Yamashiro Nobukuni, the first generation was a student of Soshu Sadamune. NBTHK Hozon Kanteisho from 2012.
この刀は、山口県1505号で、日本刀の15%を保有していた長州藩(毛利家)の中では、非常に早い登録です. "A registration will be Daimyo registration certificate for Showa 26 and 27 years (1951 & 1952). This sword is Yamaguchi #1505 and is a very early registration in Choshu domain (Mori family) which held 15% of Japanese swords".
This would be Nobukuni from around the Oei period (1393 - 1428), which would encompass the third, fourth, and fifth generations. My preference is third or fourth, but whichever, it is an absolutely stunning sword. $19,500



Kirikomi with Blade Edge Still in the Cut.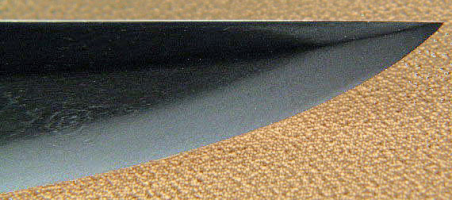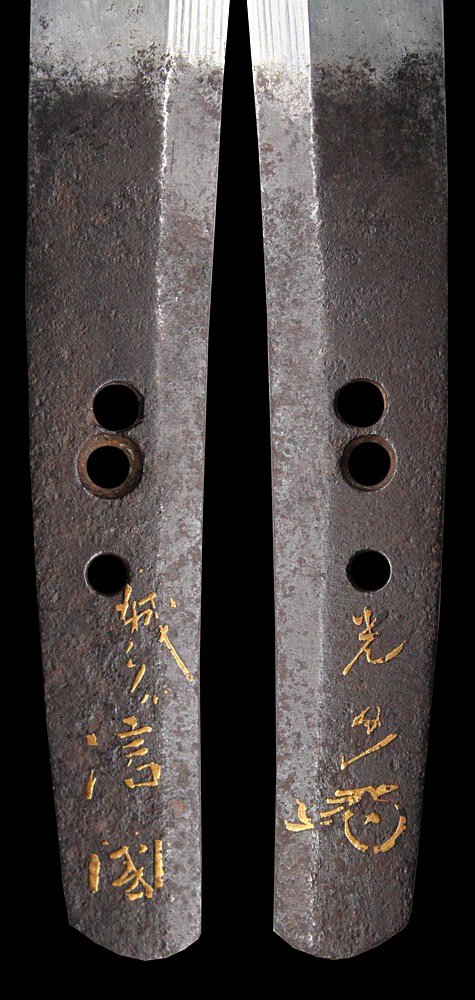 Joshu Nobukuni Koson (kakihan)

Sayagaki by Tanobe Sensei
Although it is ubu nakago, unsigned, there is a gold attribution by Honami Koson. Although there are several same names, this is the work in the front period of Muromachi

Specifying Front Part of Muromachi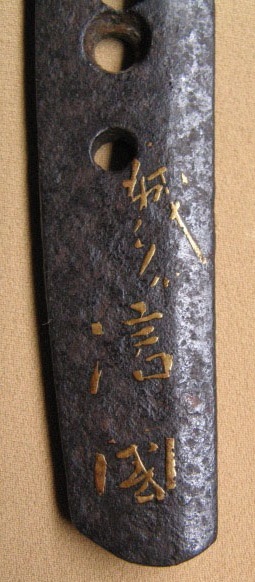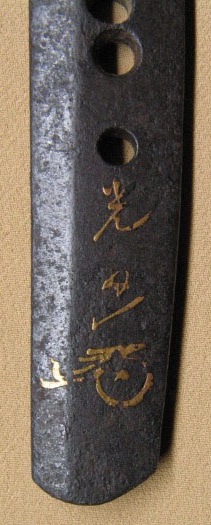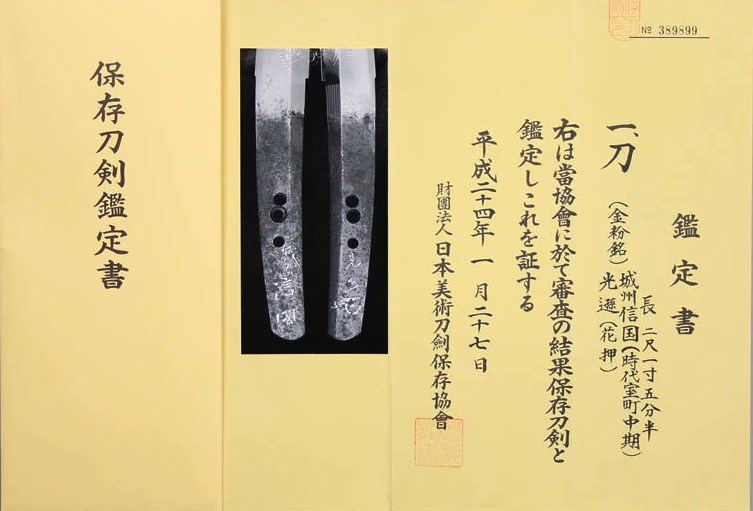 NBTHK Hozon Kanteisho