Monju Shigesada Wakizashi
S0259

SOLD

SALE: $2,200

An exceptional work by an under rated smith, a slightly suriage wakizashi signed, Monju Shigesada Saku. Shinogizukure, iroi mune, toriizori, chu kissaki. Hawatare: 1 shaku 4 sun 1 bu (42.73 cm. / 16.82"). Motohaba: 2.81 cm. Sakihaba: 2.2 cm. Kasane: 6.3 mm. A very florid gunome midare with long choji and deep ashi iri, hotsure, kinsuji, nado. The hada tatsu jigane is a tight itame with some nagare, with chikei and ji nie, nado. The boshi becomes suguba with komaru and hakikaki. In recent polish, shirasaya, silver habaki, and NTHK certificate.

Monju Shigesada was active around Kambun (1661 -1673). He was a student of Monju Kunishige.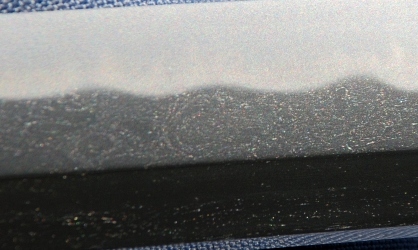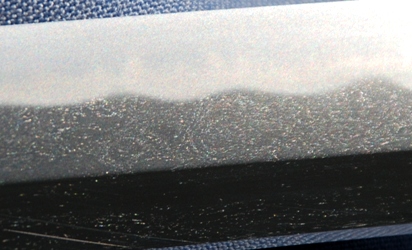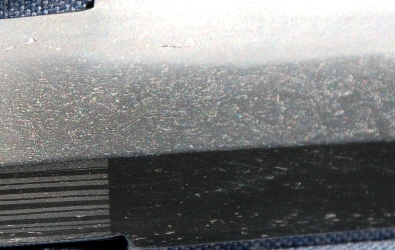 Itame hada tatsu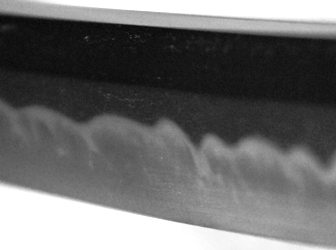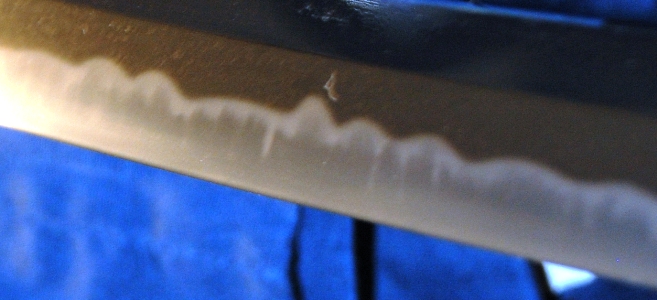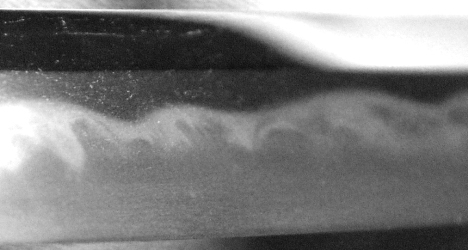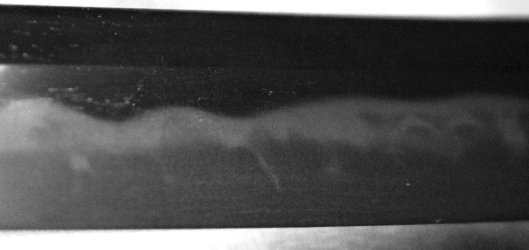 Hamon pattern under the keisho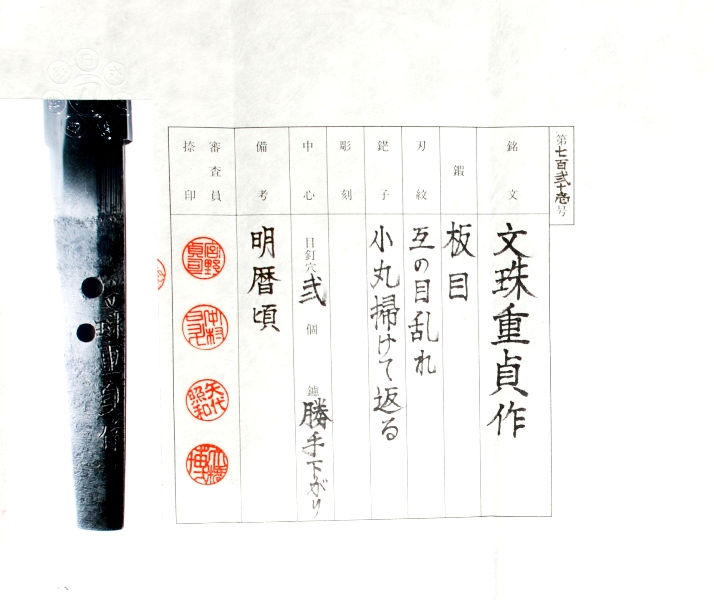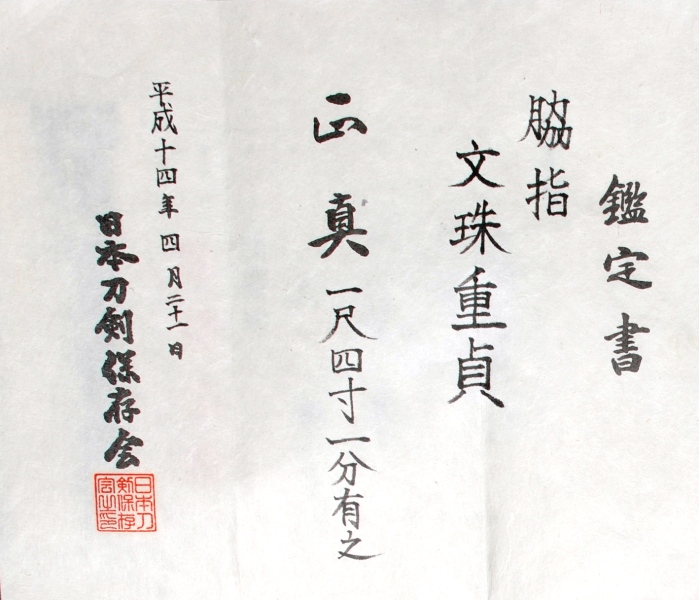 NTHK Certificate

6200
2472