Uda Katana
S0374
An o-suriage katana attributed to Uda. Hawatare: 2 shaku 2 sun 2 bu (67.27 cm / 26.5"). Motohaba: 3.38 cm. Sakihaba: 2.3cm. Kasane: 7.3 mm. Nie deki, chu suguba, ko midare, gunome midare, ha nie kinsuji, gifu, nado. Masame hada, ji nie, chikei, gifu, nado. Sharp pointed boshi with long kaeri. In fresh polish, old shirasaya, with accompanying koshirae. NBTHK Hozon kanteisho.
The Edo period, very strong Namban style koshirae, with en suite iron tosogu finished with a diamond nanako pattern: fuchi-kashira, koiguchi, band for kurikata, and kojiri. The kurikata, a silver loop attached to an iron band. Black tsukamaki over black same, and gilt Namban style dragon menuki. The saya is brocade with mon in a diamond pattern. The tsuba is a moku Saotome, with cloud sukashi. The seppa are heavy copper with gilt fretwork edges. NBTHK Hozon kanteisho for the koshirae.
The front end of a Nambokucho tachi, whose dimensions place it around 1360. I believe that all of what is today nakago, was originally cutting edge. $12,000




Masame hada & Ji nie

Kinsuji & Gifu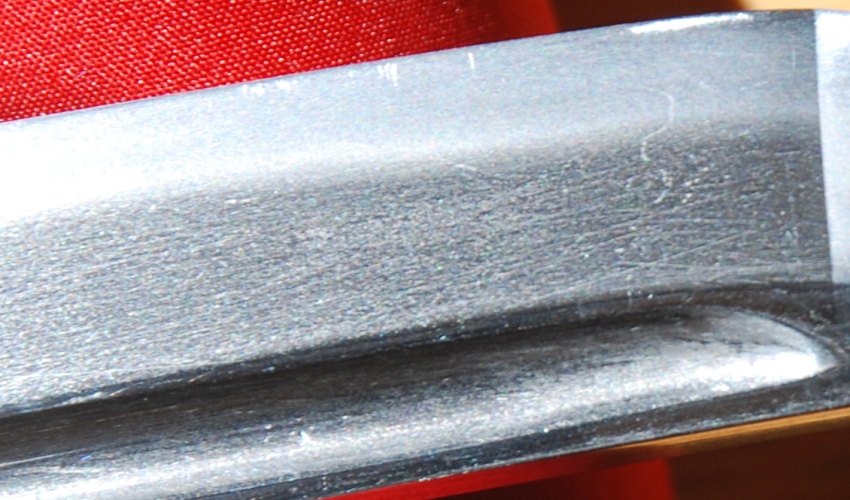 Ji nie, Chikei, & Gifu. Loose hada & large gifu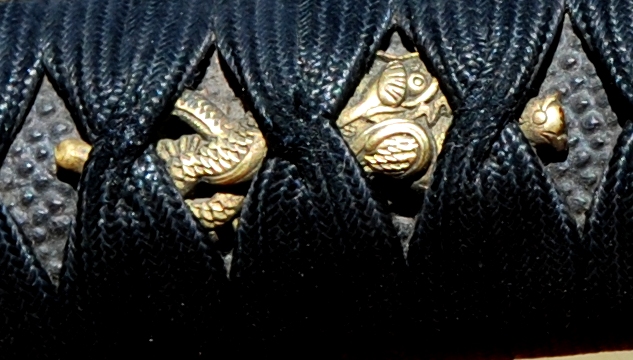 Namban style dragon menuki,

Brocade saya with mon.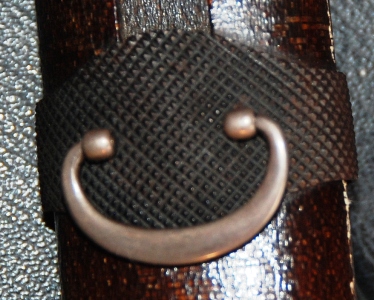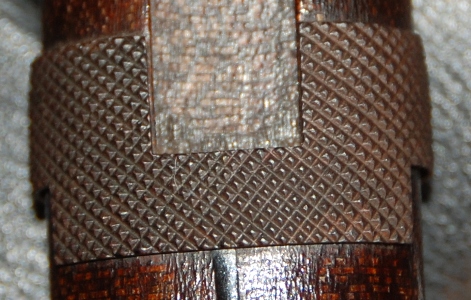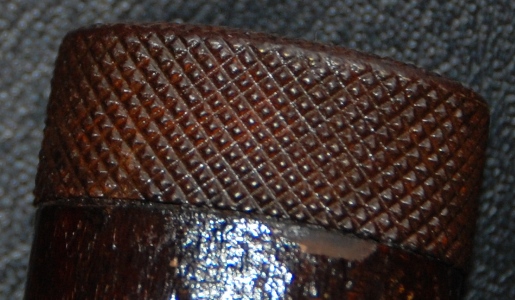 Iron tosogu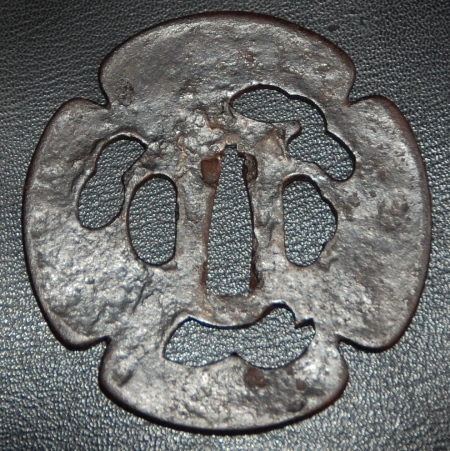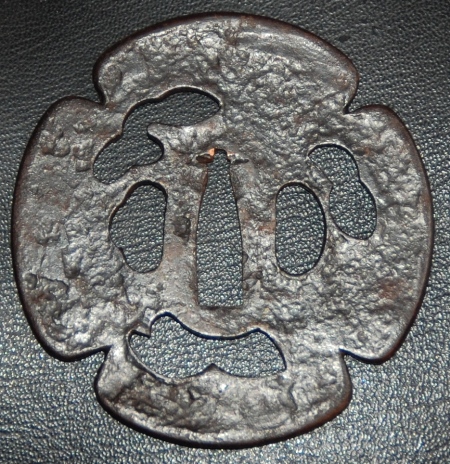 Saotome Tsuba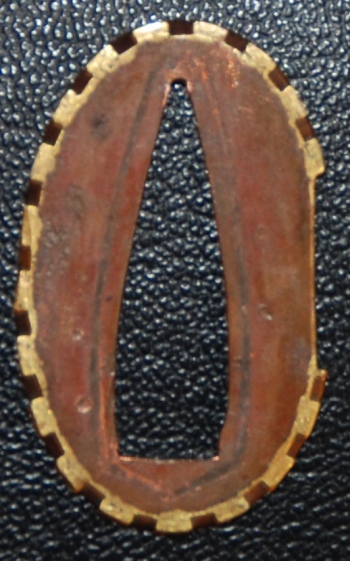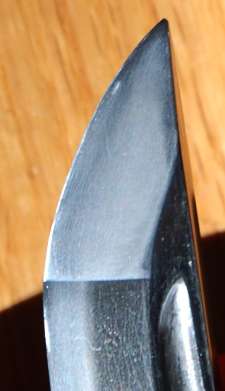 Seppa Kissaki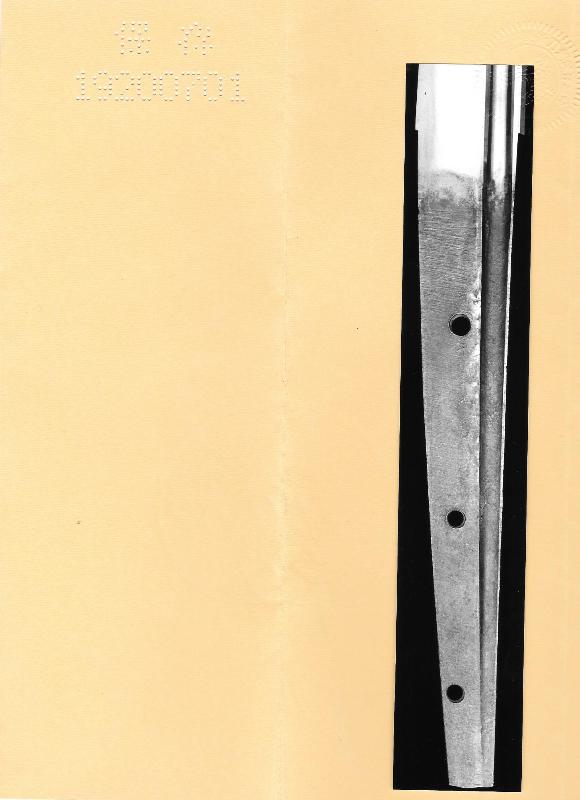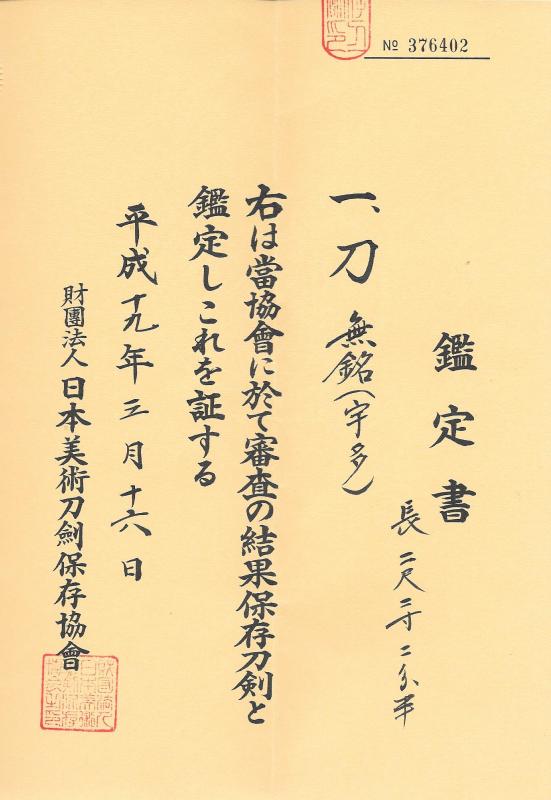 Nakago NBTHK Hozon Kanteisho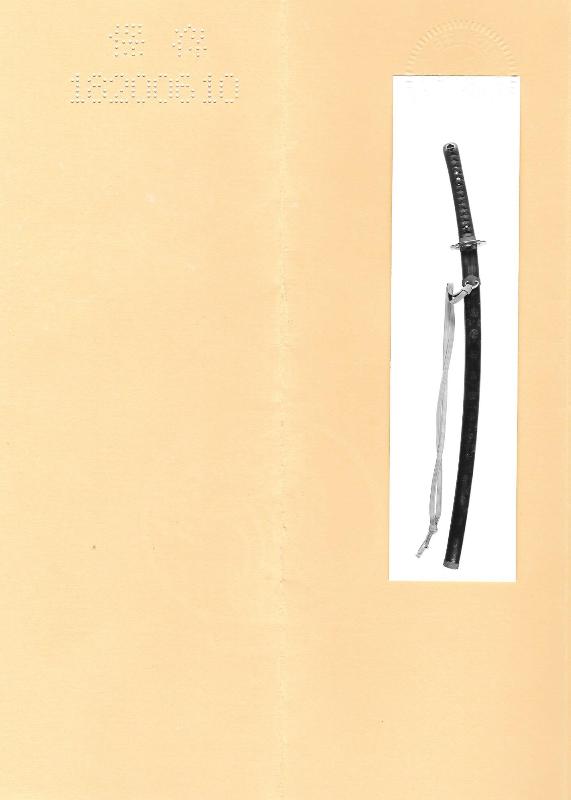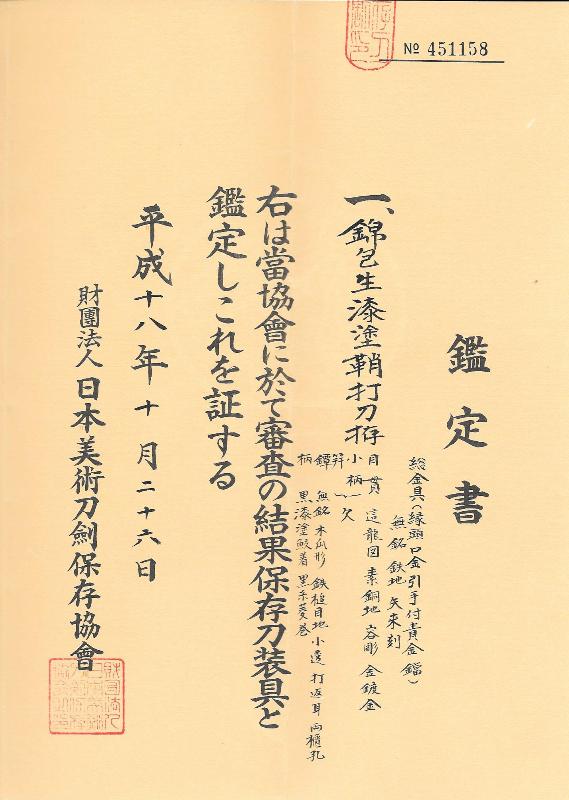 NBTHK Hozon Kanteisho