Ko Mihara Wakizashi
S0384
Sold
Not the way I like to take consignments, from the estate of a serious collector, and good friend.
An o-suriage Yamato wakizashi from Nambokucho Jidai. Shinogizukure, maru mune, high shinogi, chu kissaki. Hawatare: 1 shaku 7 sun 1 bu ( 51.82 cm / 20.4"). Motohaba: 3. 19 cm. Sakihaba: 2.29 cm. Kasane: 5.2 mm. Ko choji in chu suguba ko notare in ko nie deki, ashi iri, long and short kinsuji, sunagashi, hataraki, miniature koichigaiba, nado. Hadatachi itame nagare with masame toward the edge. Ji nie and pronounced chikei throughout, there is narrow nie bo utsure. The boshi is ko maru, with the slightest of kaeri. In fresh polish, gold foil habaki, shirasaya with sayagaki by Tanobe Michihiro, stating Nambokucho jidai NBTHK hozon kanteisho. However, Tanobe Sensei does not write sayagaki for blades that are only Hozon quality. I believe that Tokubetsu Hozon can be assumed, but that the condition of the nakago would preclude consideration for juyo token.
The Kyoho Meibutsu Cho states that the Mihara school originated in Tenpyo, 729 - 749. Be that as it may, Masaiye is credited as the founder of the Mihara school around Tokuji (1306 - 1308). The relative differences in the work between smiths is very slight. Ko Mihara is work of late Kamakura and Nambokucho, and Sue Mihara encompasses Muromachi, nado. "The work made from the end of the Kamakura period --- until the Oei period (1394), are classed as Ko Mihara. There are few remaining examples of these blades." As per Albert Yamanaka.
For a more in depth discussion of Mihara school, link to Danny Massy's site: http://www.nihontocraft.com/Mihara_Nihonto.html $6,000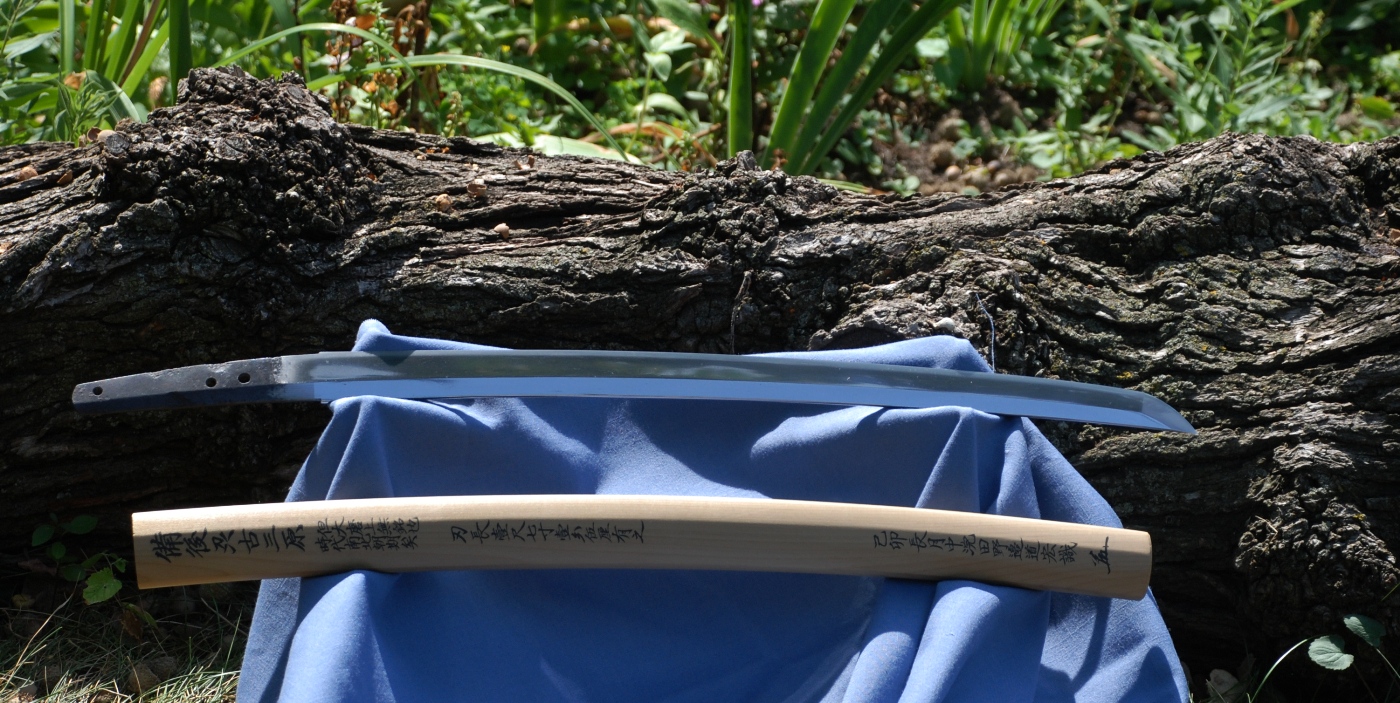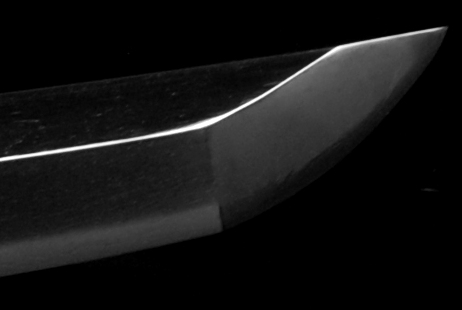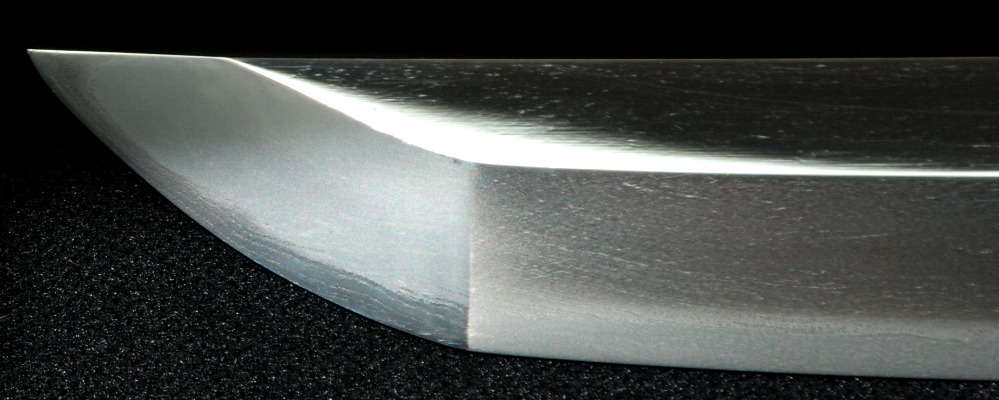 Long and Short Kinsuji Sunagashi and Hataraki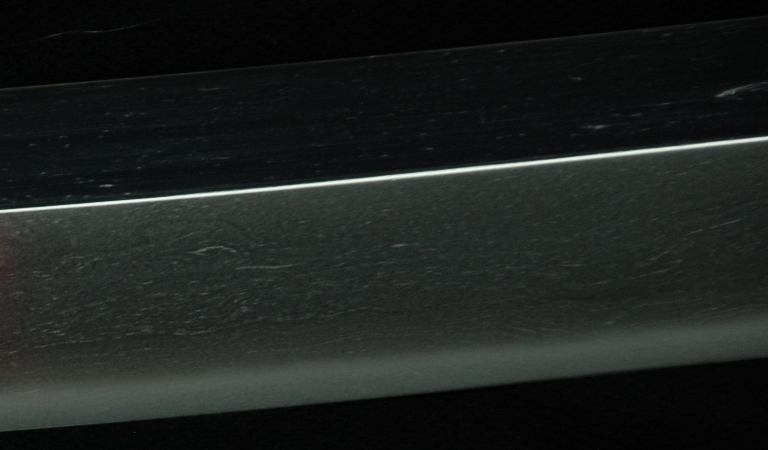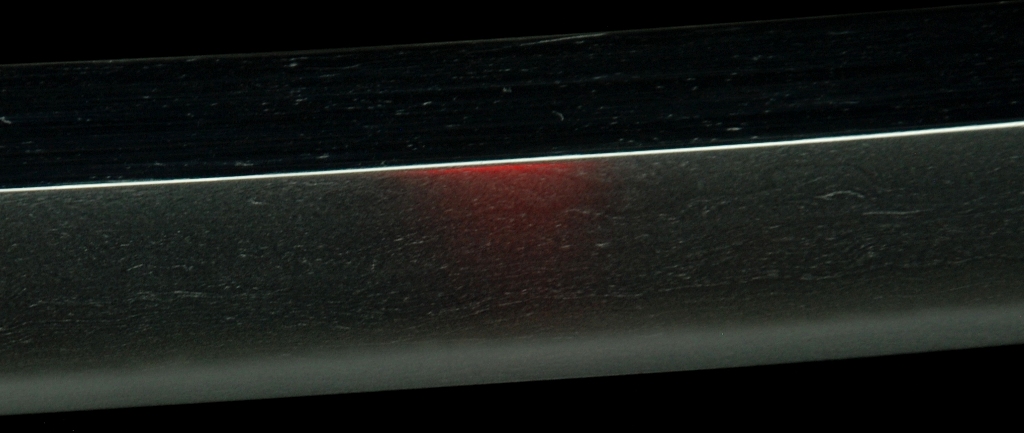 Long Running Chikei Long Running Chikei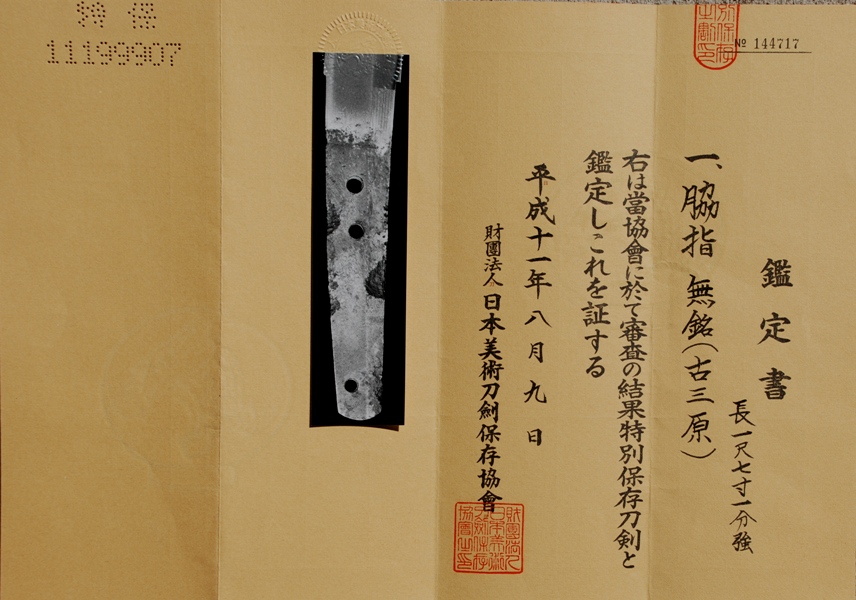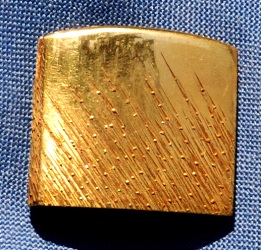 Gold Foil Habaki