Kaibu Ujiyoshi Wakizashi
S0295
SOLD
After the postal department's TLC, the saya has been repaired and it is as good as -- no, better than new. The consignor wants to move on, so the new price is $1,500m or about the value of the habaki and papers.
$1,500
A massive mumei hirazukure wakizashi attributed to Kaibu Ujiyoshi. Hawatare: 1 shaku 4 sun 3 bu (43.33 cm or 17.06"). Motohaba: 3.28 cm. Kasane: 6.8 mm. The hamon is a subdued komidare with some bright and rough ha nie. There are strings of nie at the top of the hamon, like sunagashi, but wider. The jigane is a strong masame, with silver lines characteristic Kaibu school. The habaki is massive, and probably cost more than $1,000 to have made. Mounted in shirasay, with NBTHK hozon kanteisho. There are a few scratches and an opening in the masame visible in the first picture. The nakago looks to have been cleaned back and recolored.
This is a massive blade, ideal for martial artist interested in doing cutting, or for the collector interested in owning a strong and unusually seen work. $1,800
These are silver lines, not scratches.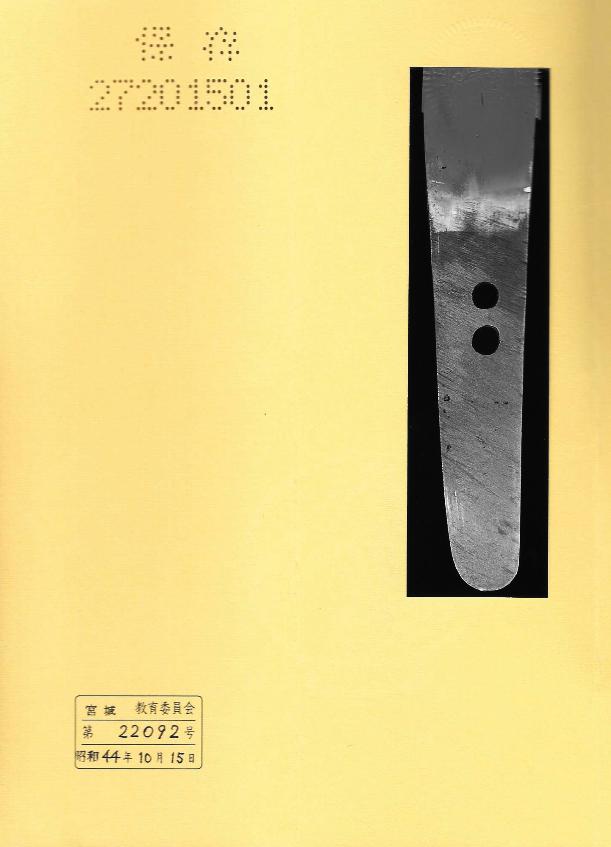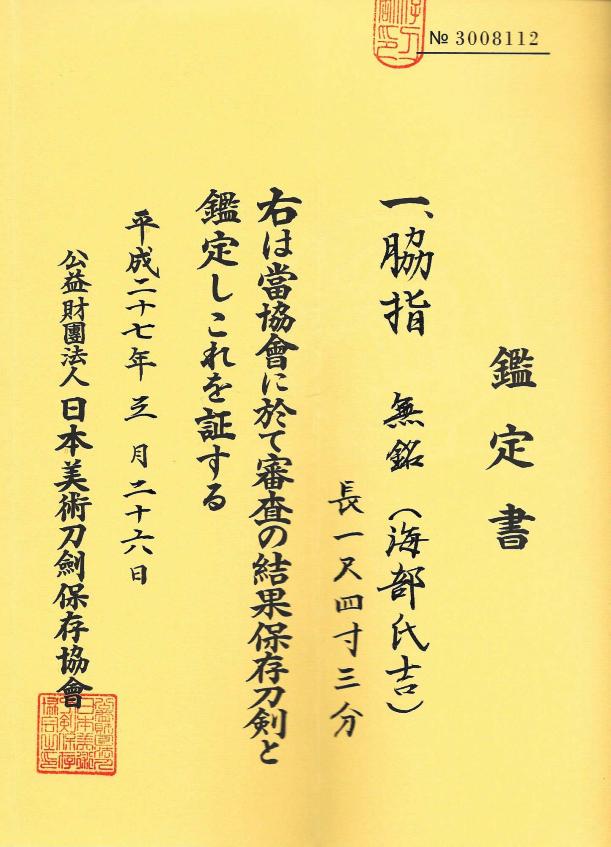 2940
1894