Hojoji MasahiroWakizashi
S0205
SOLD
A well mounted, ubu, wakizashi by the first generation Hojoji Masahiro. Signed, Omi no Kami Hojoji Tachibana Masahiro. Sugata: shinogizukure, iroi mune, chu kissaki, shallow sori, slight taper from machi to yokote (classic Kambun shinto shape). Hawatare: 1 shaku 2 sun 5 bu 4 rin (38 cm or 14.96"). Motohaba: 3.28 cm. Sakihaba: 2.43 cm. Kasane: 6.8 mm. Hiro suguba, gunome, choji, ashi iri, nado. Tight ko itame hada, fine ko nie, short thin chikei, nado. Similar to the work of the Echizen kei, but lacking pure masame. The deep boshi is ko maru with a medium kaeri. "As to why the boshi is tempered deeply, this is because the method of using the sword around this time was a method of stabbing instead of slicing, and the shallow sori was also due to nothing more than the fact that emphasis was placed on stabbing techniques", Nihon Toko Jiten - Shinto-Hen, Fujishiro Yoshiro & Matsuo. Rated Josaku in Nihon Toko Jiten - Shinto-Hen by Fujishiro, a double triangle in Nihon To Meikan, and valued at 5,500,000 yen in Toko Taikan by Tokuno. There is no damage to the blade, but it requires a polish.
The tsuka is a light golden tsuka ito with matching sageo. Large fu dog menuki. The fuch-kashira, kurikata, and kaeri zuno are good quality shakudo nanako. Black lacquer saya with a shakudo nanako kozuka with fu dogs and peonies in gold silver and shakudo, earliest Goto (no later than early Edo) as per Robt. Haynes. Thin iron sukashi tsuba, tapering to the edge, with tomoe, kiri, and boar's eye sukashi. The two piece habaki is patterned copper and gold foil.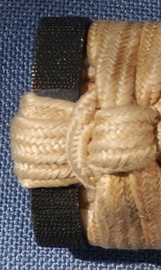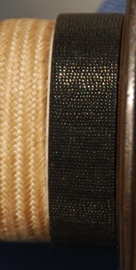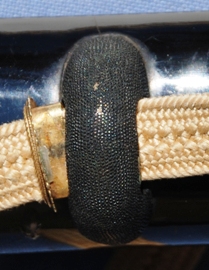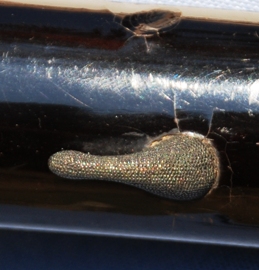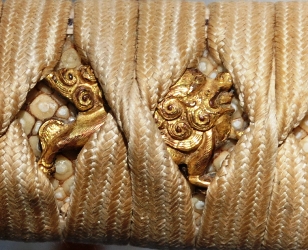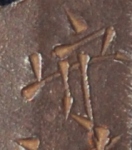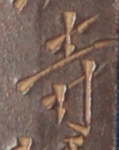 Second & First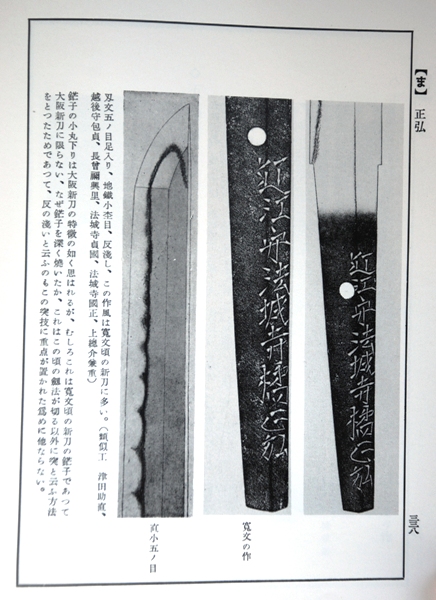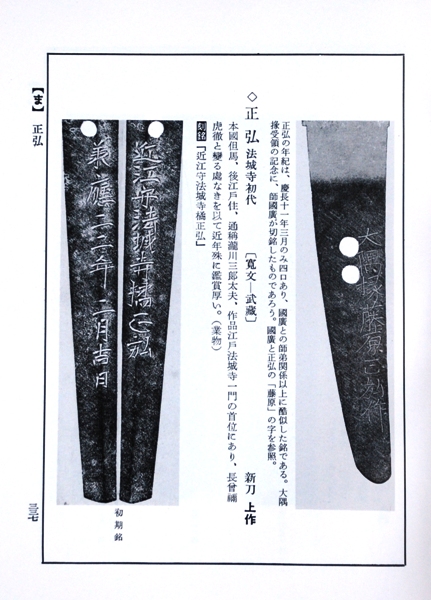 Nihon Toko Jiten - Shinto-Hen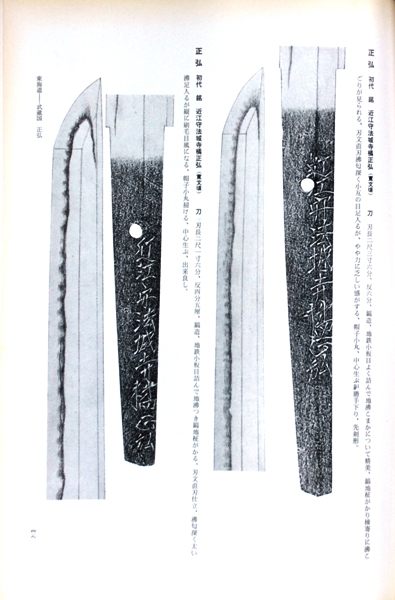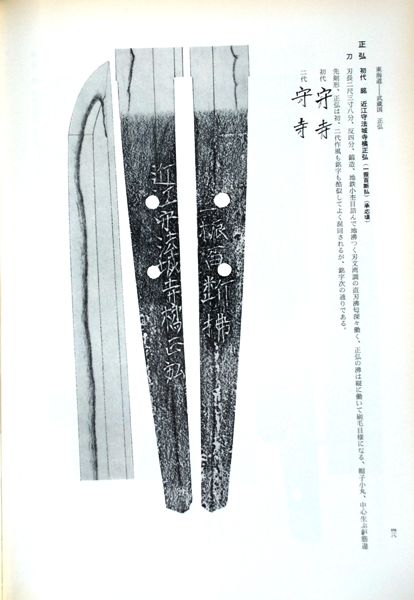 Nihonto Zuikan - Shinto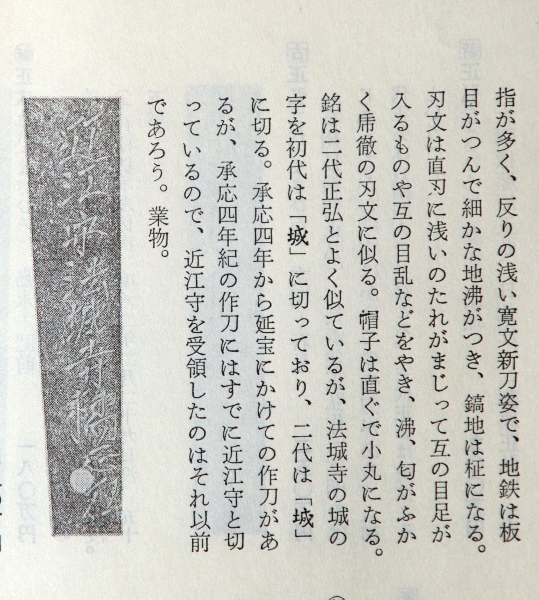 Toko Taikan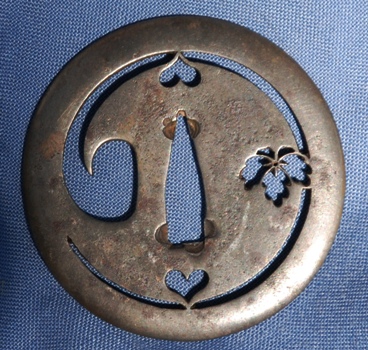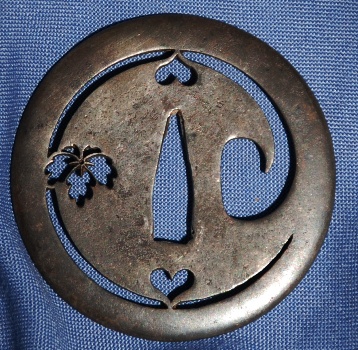 Thin Polished Iron Sukashi Tsuba, Tapering to the Edge, with Tomoe, Kiri, and Boar's Eye Sukashi.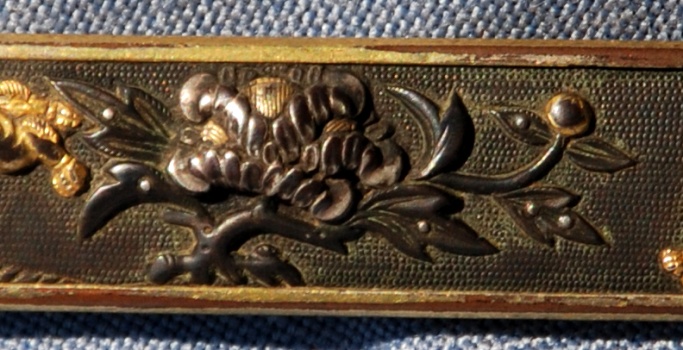 Peonies and Fu Dogs - Early Goto

4944