Hizen Kunihiro Wakizashi
S0276
Sold
An extremely active wakizashi by the first generation Hizen Kunihiro. Ubu, signed, Hizen Saga Ju Kunihiro, and named on the obverse, Kichi (good luck, joy). Hawatare: 1 shaku 4 sun 6 bu (44.24 cm or 17.43"). Motohaba: 2.87 cm. Sakihaba: 2.01 cm. Kasane: 65.9 mm. The billowing gunome midare hamon is in ko nie deki, with deep ashi, and you. There is sunagashi, kisuji, hataraki, nado. Itame hada mixed with mokume, there is ji nie and chikei, nado. New polish, shirasaya, silver foil habaki, and NTHK certificate,
NTHK kanteisho, which rated the sword at 76 when it was out of polish. Those of you who are familiar with NTHK shinsa, know that unless a blade is in new polish, it is difficult to achieve any sort of a good point rating. He is rated chujo saku in Fujishiro's Nihon Toko Jiten - Shinto Hen, and has a sharpness rating of Wazamono. In Toko Taikan, Tokuno values this smith's work at 2,500,000 yen. He was the son of Hirosada. Many of his blades have had the Hizen Saga Ju removed, and were passed off as Horikawa Kunihiro, which, while reprehensible, is a testament to the quality of his work. $5,000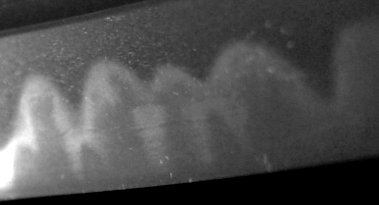 Extreme activity under the keisho polish.


Hizen Saga Ju Kunihiro Kichi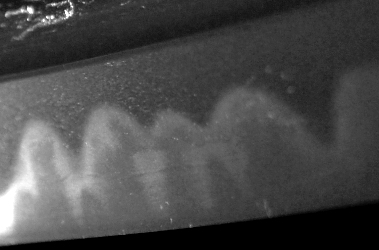 Sunagashi and kinsuji peaked gunome midare with deep ashi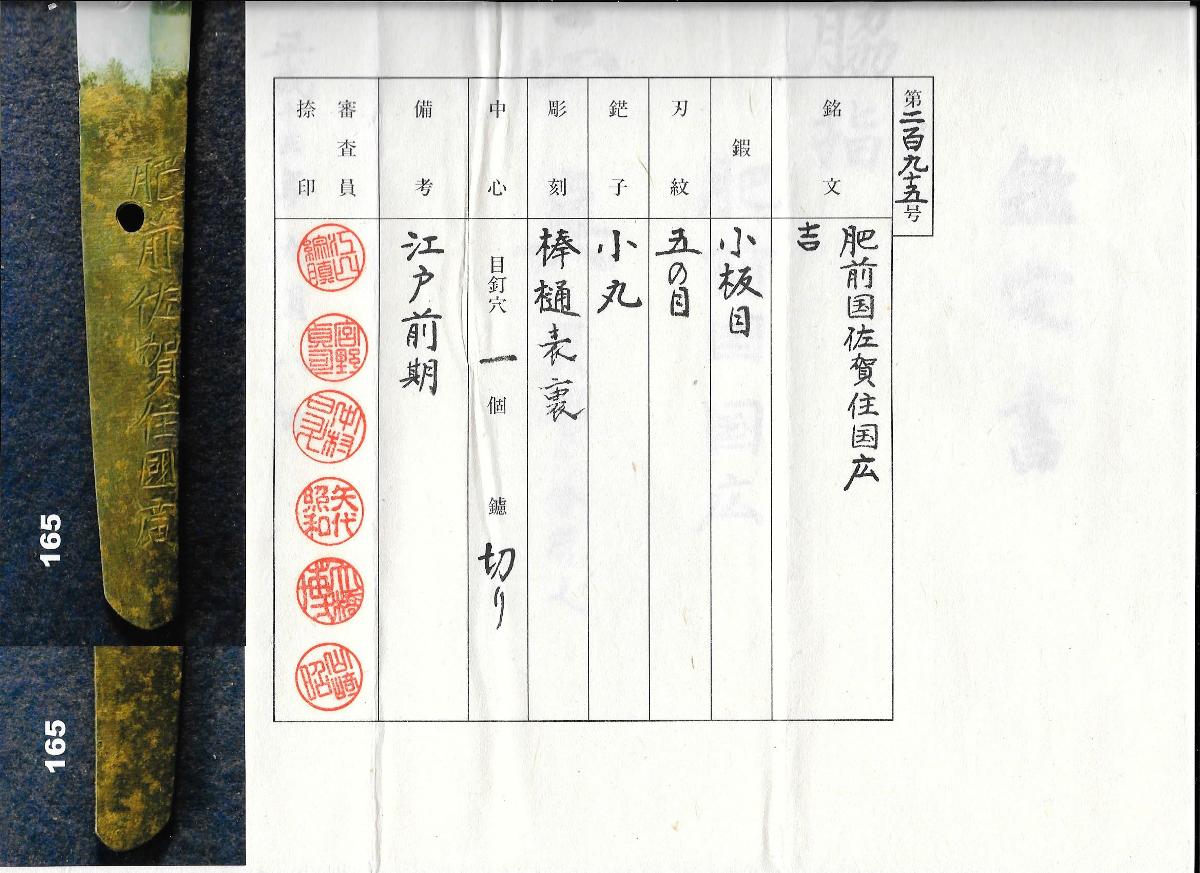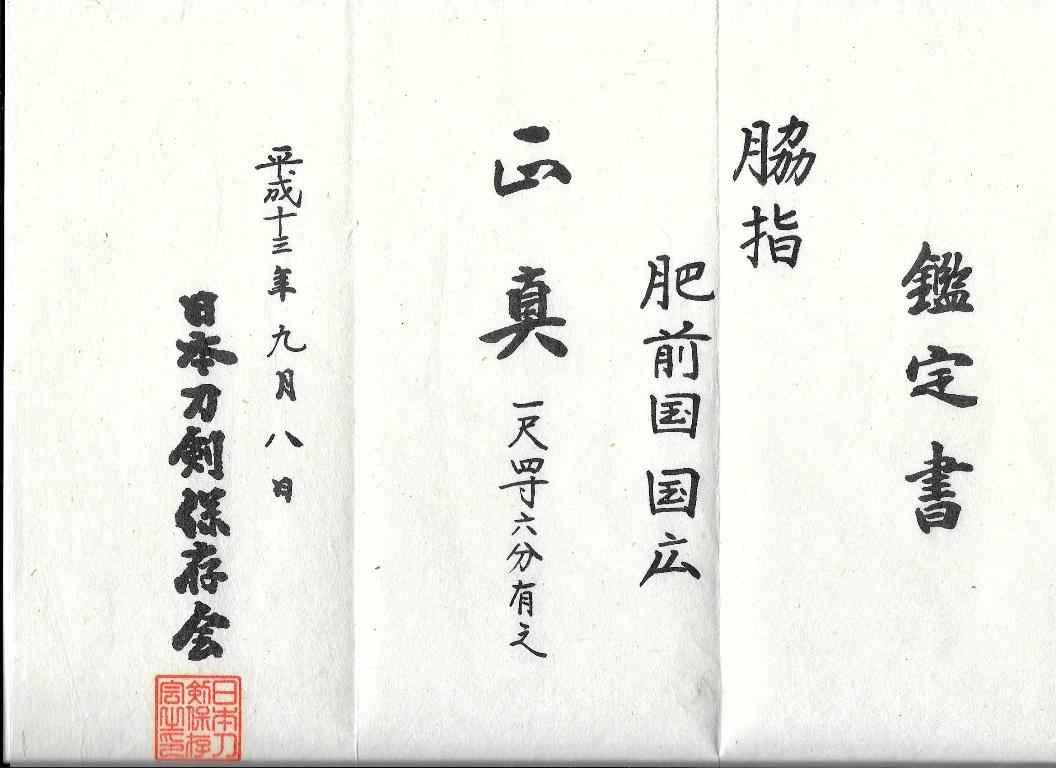 NTHK Kanteisho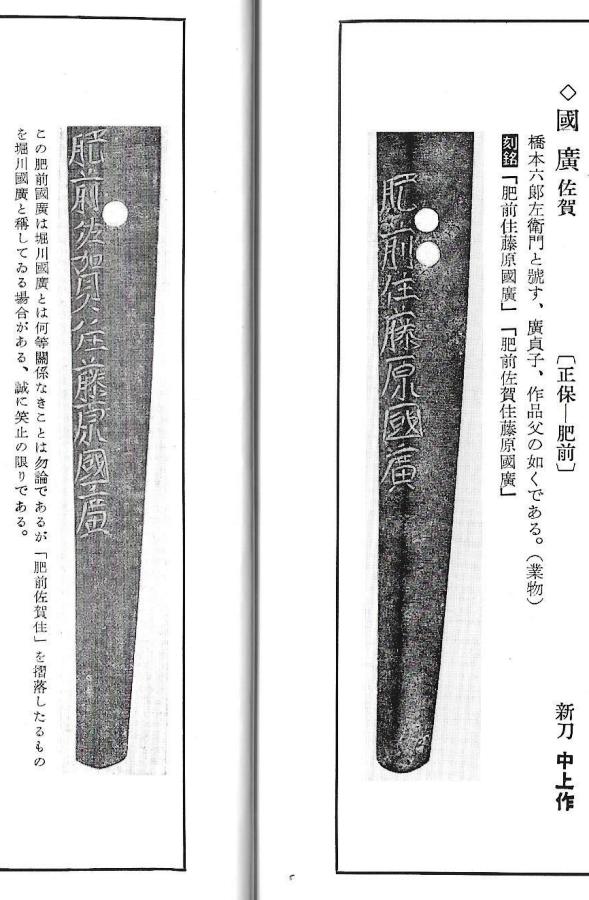 Nihon Toko Jiten - Shinto Hen


Toko Taikan

2832