Aizu Kanetomo Katana
S0217
SOLD
SALE: $5, 500
A long mounted katana attributed to Aizu Kanetomo. Shinogizukure, iroi mune, chu kissaki. Hawatare: 2 shaku 4 sun 2 bu (73.33 cm or 28.87"). Motohaba: 3.11 cm. Sakihaba: 2.09 cm. Kasane: 6.2 mm. Gunome midare in nie deki, areas of chu suguba, ashi, yo, ha nie, hataraki, kinsuji, sunagashi, nado. Tight itame ji nie. Although the blade is in fresh polish, the jigane was subdued. NTHK certificate. 70 points. He is rated Chu saku in Nihon Toko Jiten - Shinto Hen by Fujishiro, and has a sharpness rating of Wazamono. He is valued at 1,500,000 yen in Toko Taikan.
The saya is green nishiji, fuchi-kashira are textured shakudo, the menuki are gilt fu dogs, a much weathered iron sukashi tsuba with shakudo rope rim. NTHK certificate, 65 points.
Aizu Kanesada, who also signed Kanenobu and Kanetsune, was active around Kambun (1661 - 1673). He was the son of Suzuki Saiemon Tomonori, and was of the Omi Daijo Kanesada mon.
An honest blade for thee beginning collector or martial artist. That the blade is mumei, keeps the price down. $7,000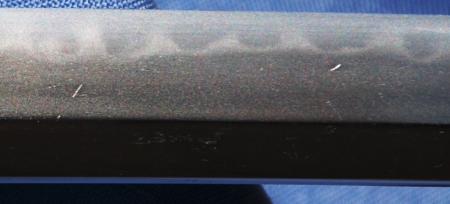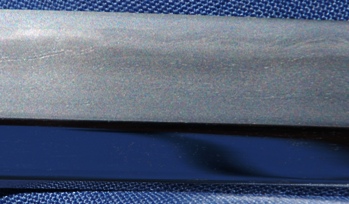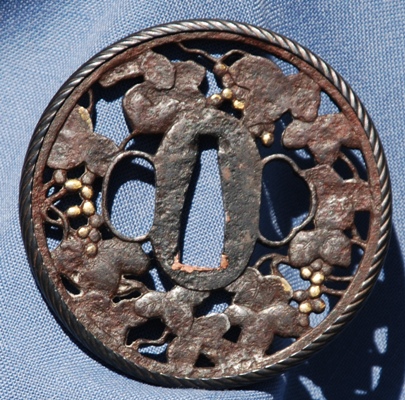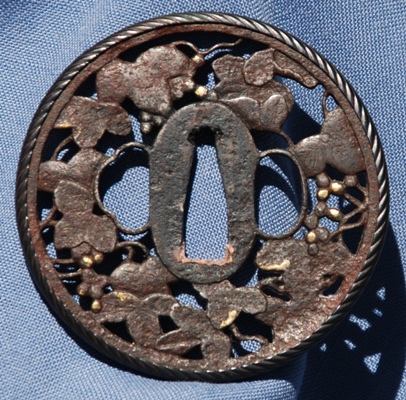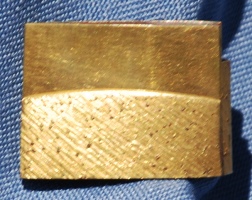 Gold Plated Habaki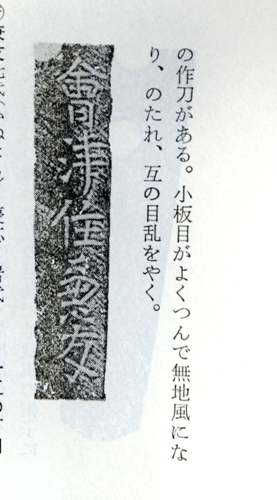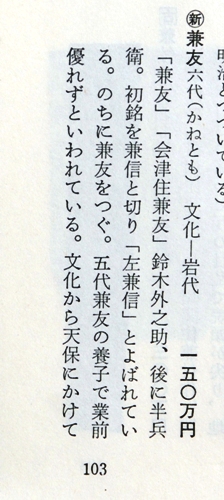 Toko Taikan


Nihon Toko Jiten - Shinto Hen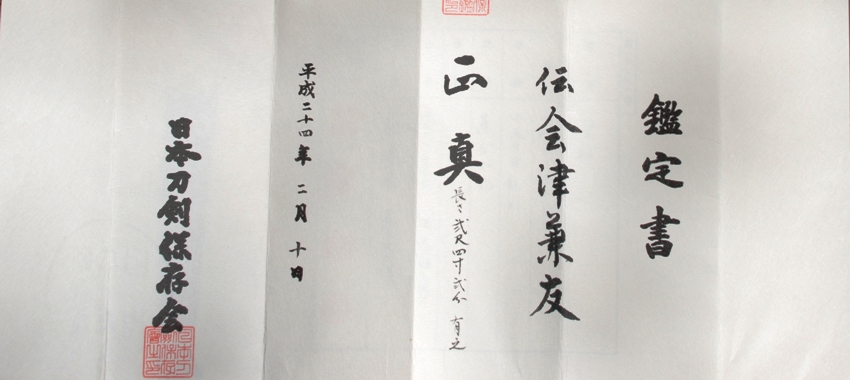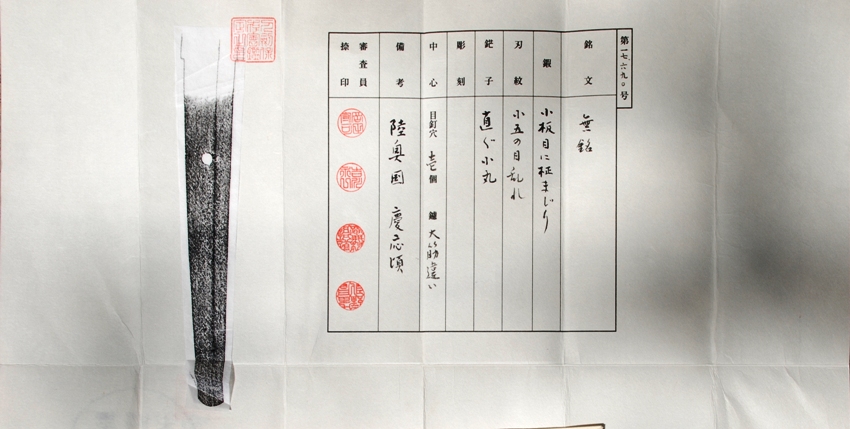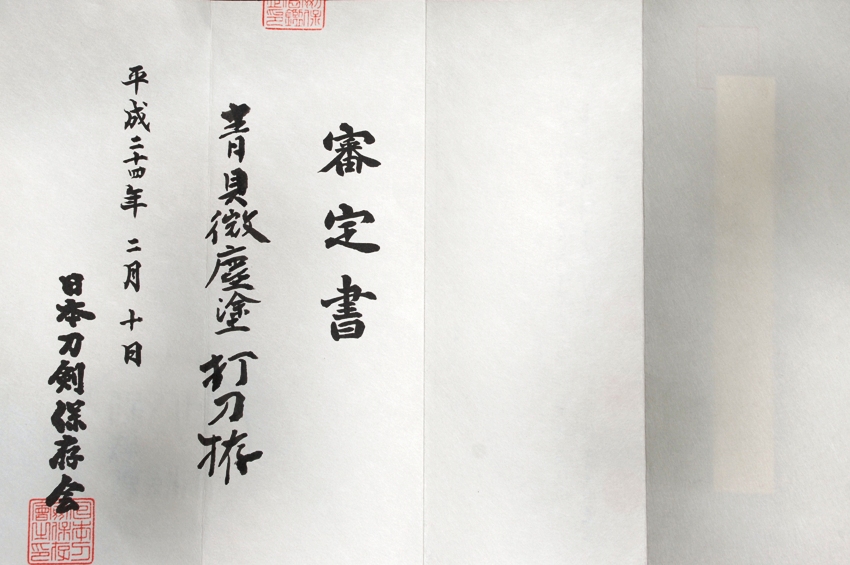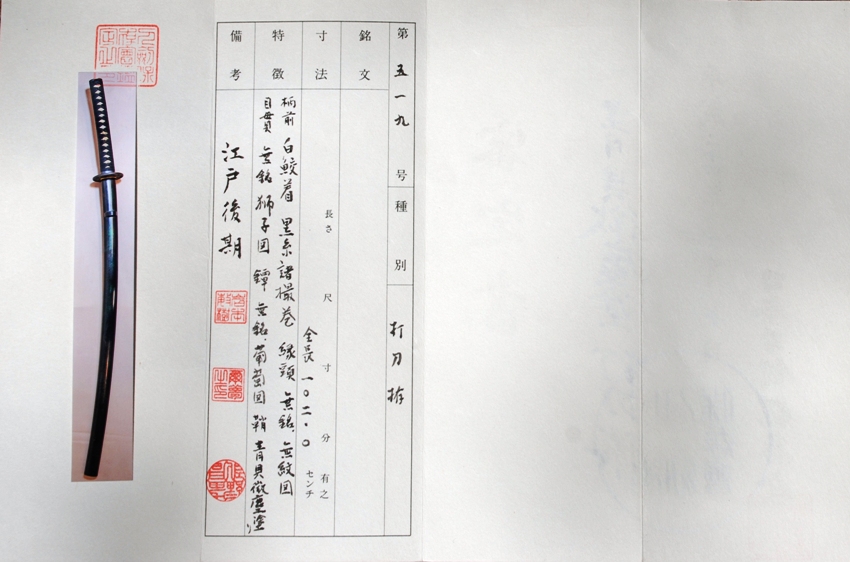 2035