Tanaka Masatoshi - Tiger & Bamboo In The Rain
TS0217
SOLD
An important large Tanaka tsuba dated, Keio Ni Tora-bo (1866), and signed, Masatoshi in a gold han on the reverse. 8.84 cm x 8.03 cm x 0.47cm (3.482" x 3.165"). This unusually large example of carved iron with inlays mixes the dynamic movement and strength of design of the rain and bamboo with whimsical expression of the tiger. This is truly a monumental work. God, I am sounding like an interior designer.
Born in 1845, Masatoshi became a student of Tanaka Toryusai Kiyotoshi at the age ten. At fourteen he became a student and adopted son of Katsumi, though he was allowed to retain his family name of Kaneyasu and became an independent artist with his own business.
Comes with NBTHK Tokubetsu Hozon kanteisho, a custom fitted box, and Xerox of the article from the Token Bijitsu.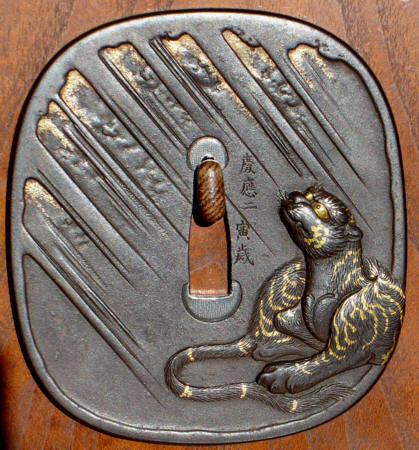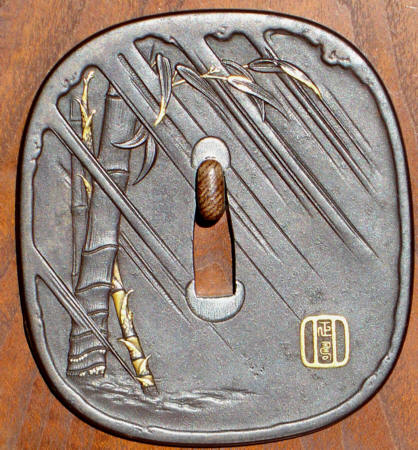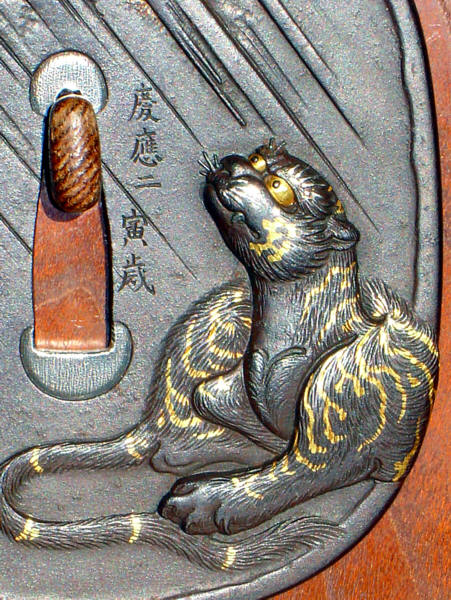 Detail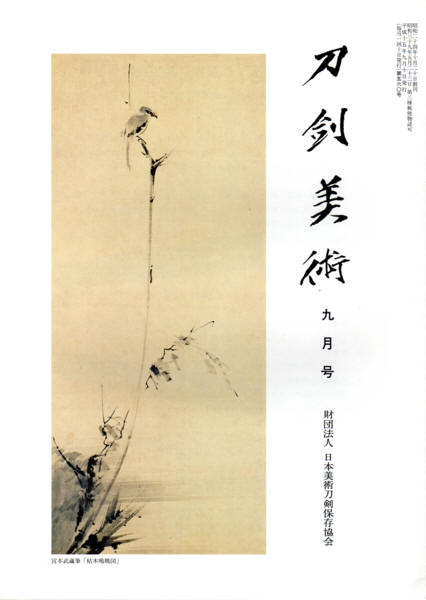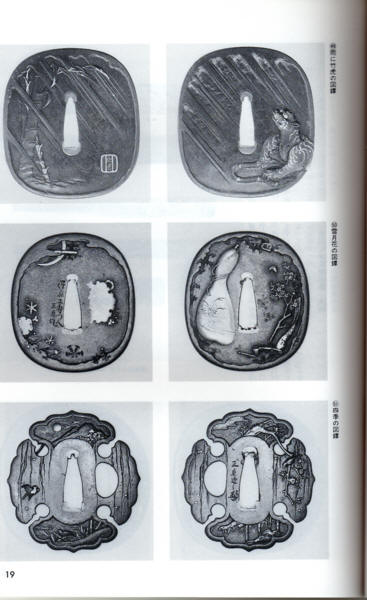 Token Bijitsu Vol. 560 Toso . Tosogu Shogaku Koshitsu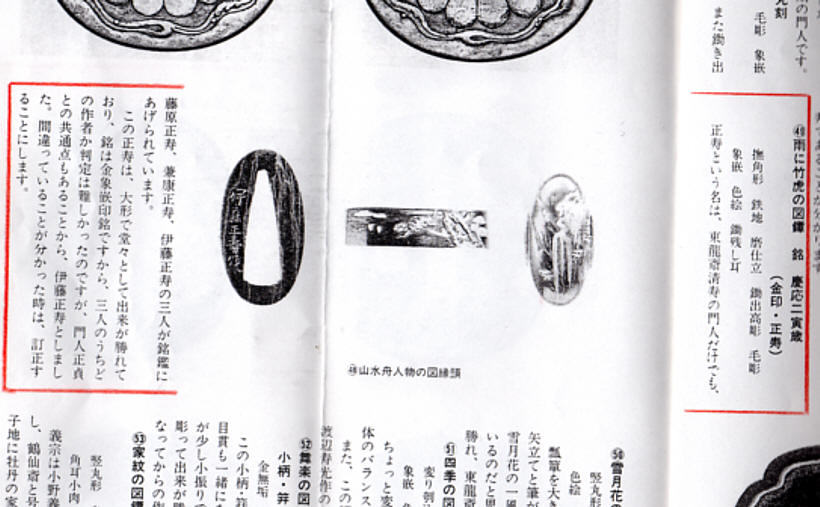 Token Bijitsu Vol. 560, Text Concerning This Tsuba.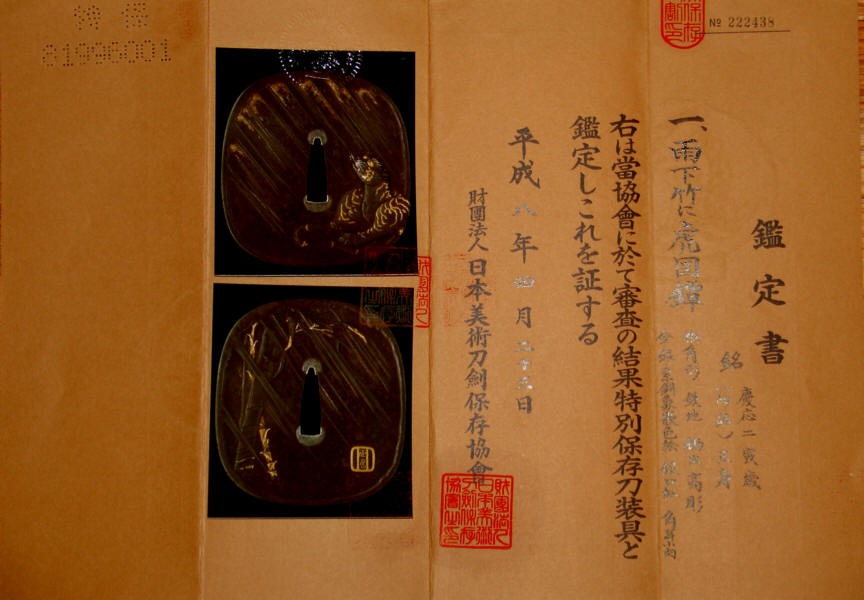 NBTHK Tokubetsu Hozon