Shinjuryo Sukesada Wakizashi
KK0358
Out of the woodwork, a well mounted wakizashi signed, Bizen Osafune Shinjuryo Sukesada. Shingizukure, iroi mune, chukissaki, ubu, one mekugiana. Hawatare: 1 shaku 5 sun 3 bu 7 rin (45.54 cm / 17.94"). Motohaba: 2.64 cm. Sakihaba: 1.84 cm. Kasane: 5.8 mm. Nioi deki, ko-choji, ko-gunome in chu suguba, long kinsuji above hamon just behind the yokote. Itame hada. In old polish, shirasaya, and koshirae.
Brown tsukamaki, married shakudo fuchi-kashira. The kashira is Muromachi (as per Robt. Haynes), and has much of the nanako worn smooth. The menuki are shakudo nanako with gold kirimon. The tsuba is Momoyama or early Edo polished yamagane, well aged. It bleaches out in the pictures, it has a much richer patina. The saya is high quality polished black lacquer, save for the missing kurikata,. The kaerizuno and ura-gawara are gilt with nanako and a kiri mon. Niju silver foil habaki.
Shinjuryo Sukesada worked around Tenmon (1532 - 1555). Rated Josaku in Nihon Toko Jiten - Koto Hen, by Fujishiro. Pictured in Yumei Koto Taikan. The two examples of the signature are quite different, as is this example. I am pricing this as a mumei, not a josaku. if it should turn out to be righteous, more the better for the buyer.
$2,250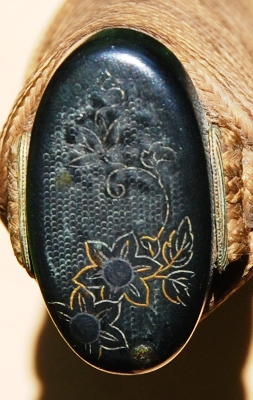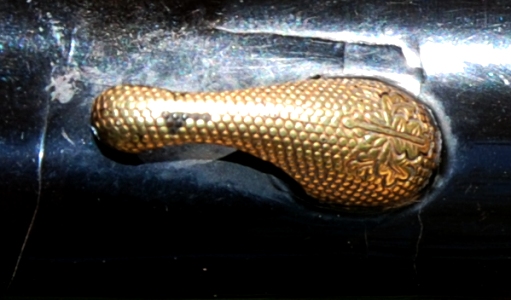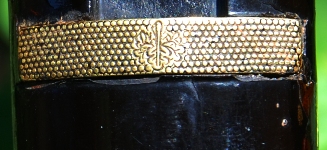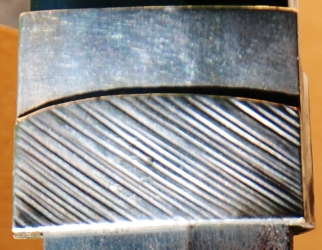 Kaerizuno Ura-gawara
Yamagane Tsuba


Suguba & Ko-choji Midare

Ko-choji Midare

Itame Hada

Wide Boshi, Komaru, Medium Kaeri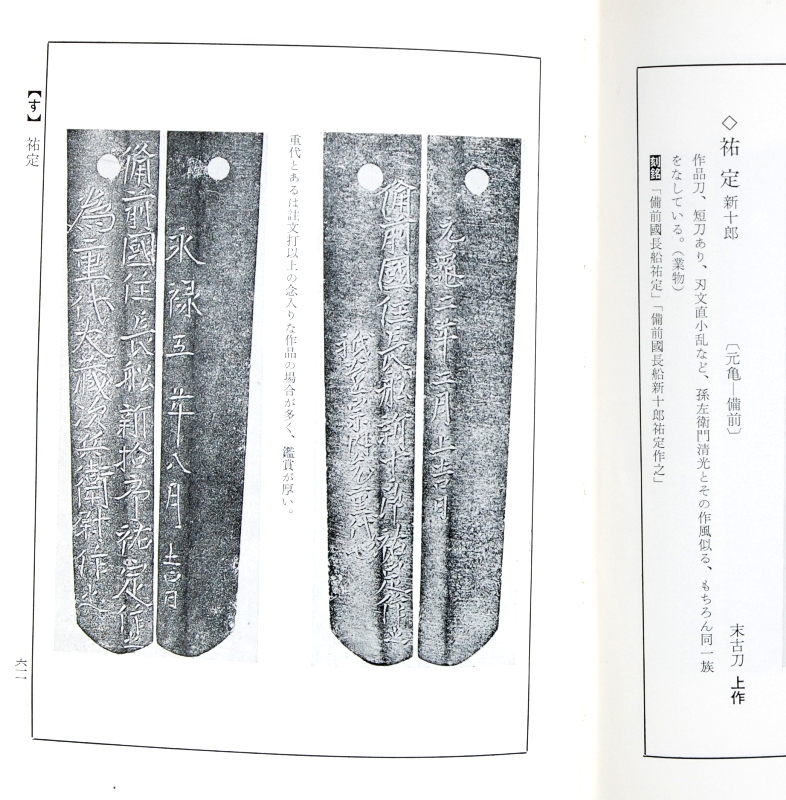 Nihon Toko Jiten - Koto Hen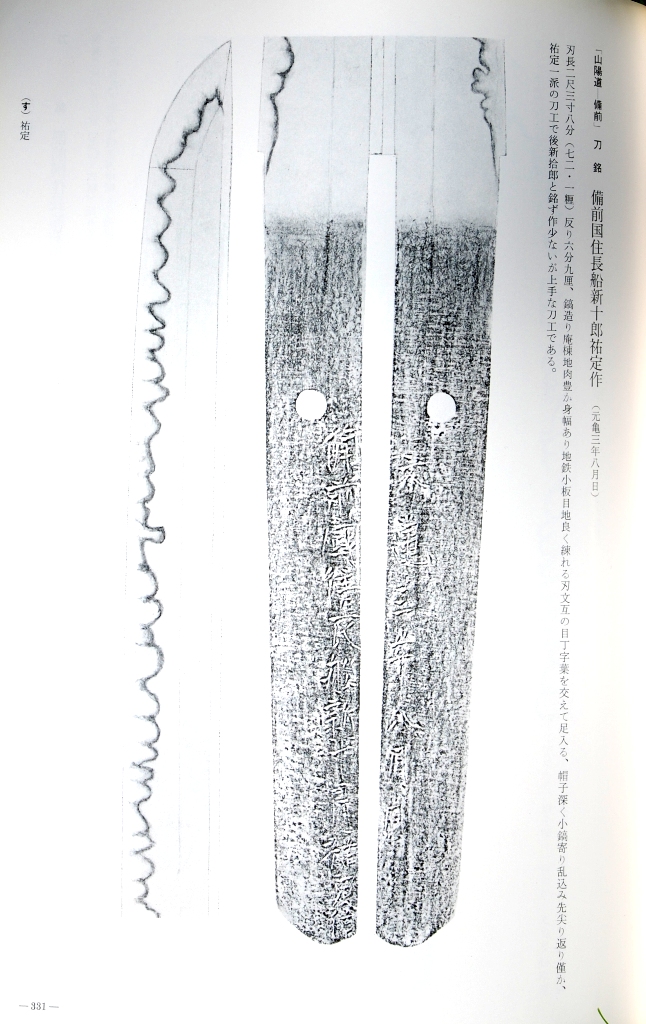 Yumei Koto Taikan