Goto Renjo Kozuka
KK0028
SOLD
A kozuka attributed to Goto Renjo (tenth master) by Goto Jujo, the twelfth Goto Master. Shakudo nanako with a takazogan design of horse harness (tsunagi gaiwa) in a richer shakudo and gold utori. There was a little verdigris in the upper left edge, which has been cleaned off. This picture was used because it best shows the detail of the nanako. This designed is pictured on page 366 of Tosogu Gokebori Meihenshu Sei (see illustration below). The Index of Japanese Sword Fittings and Associated Artists, Robert Haynes, H07532.0. Wakiyama, Toso Kodogu Meiji Taikei Vol. II, pages 140 - 144. NTHK Kanteisho 76 points.
Goto Renjo, 1627 - 1709, the son of Sokujo. His father died when he was five years old, as did several of his elder brothers. His uncle Teijo, ninth Goto Master, became his guardian. At twenty, he was named Shirobei Mitsuomo to be in line as the tenth mainline master. Teijo became Nyudo in 1645, and Renjo succeeded to the title. In 1652, he was made the tenth mainline master by vote of family elders. In 1656, at the request of the fourth Tokugawa Shogun, Iyetsuna, he moved his family to Edo. He lived in Kanda, and had a stipend of 500 koku of rice (one koku was enough rice to feed a man for one year). His third son, Goto Mitsunori Tsujo, became the eleventh Mainline Goto Master in 1697.
Boxed, certificate to be supplied to buyer as soon as it has been issued.

Slight Verdigris Upper Left Edge Has Been Cleaned Off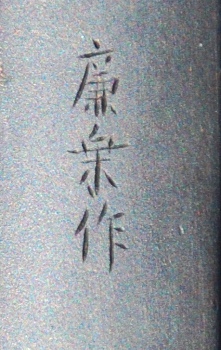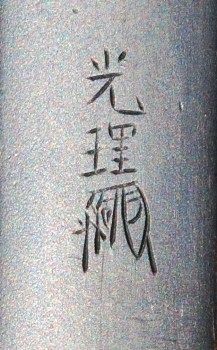 Renjo Jujo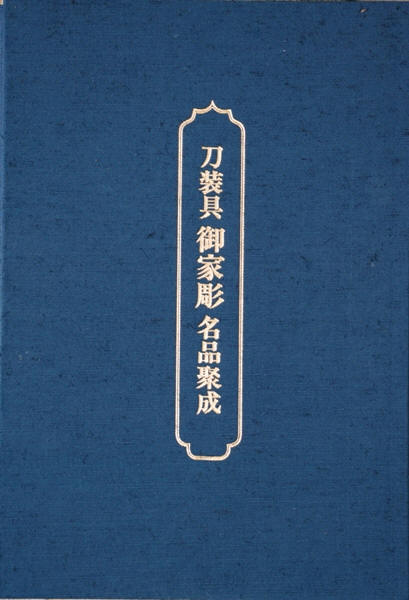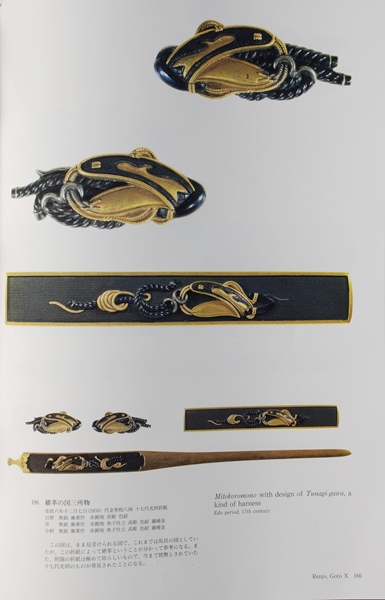 Tosogu Gokebori Meihenshu Sei Tsunagi Gawa Set, Page 366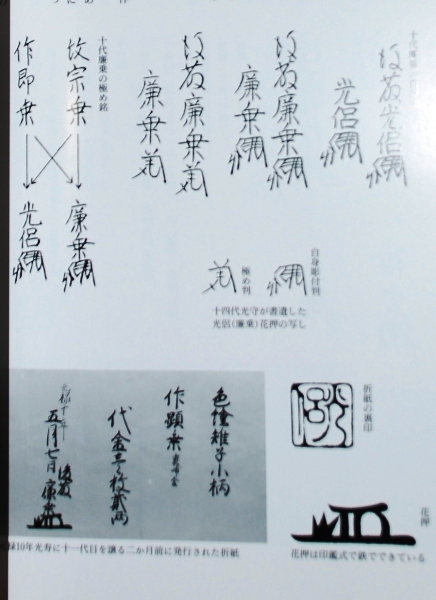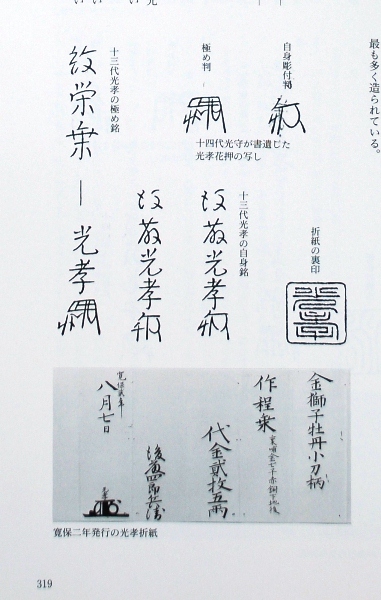 Renjo Jujo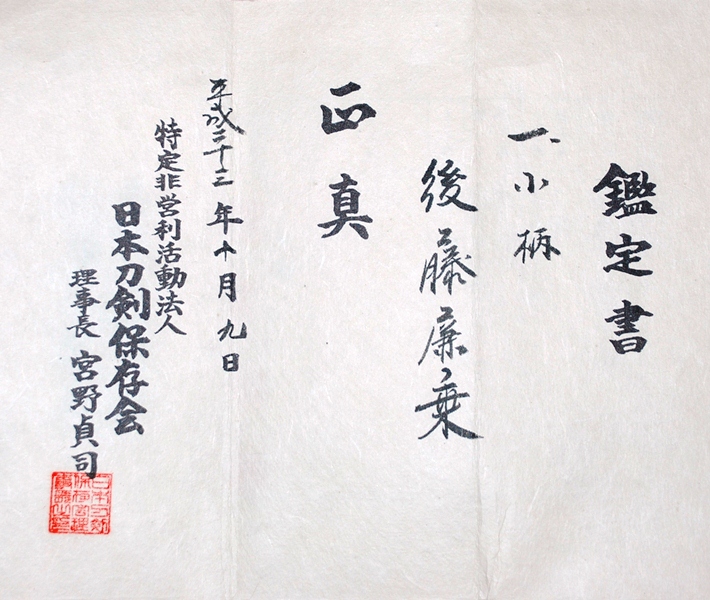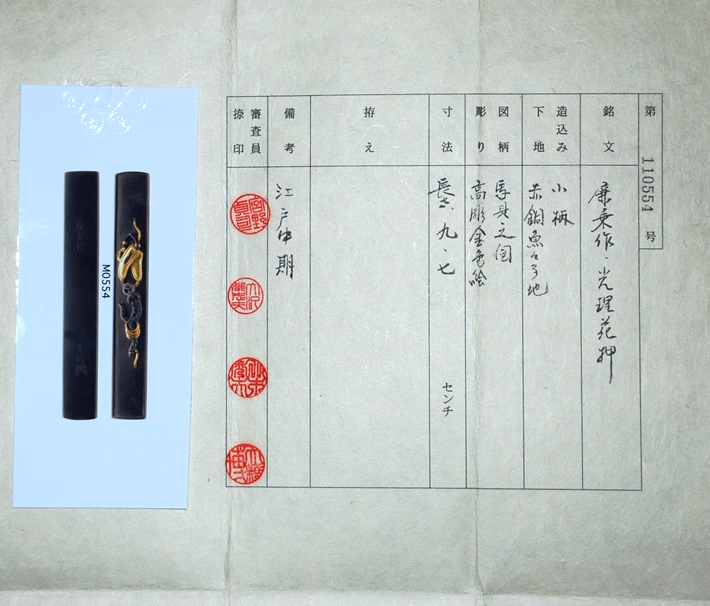 NTHK Kanteisho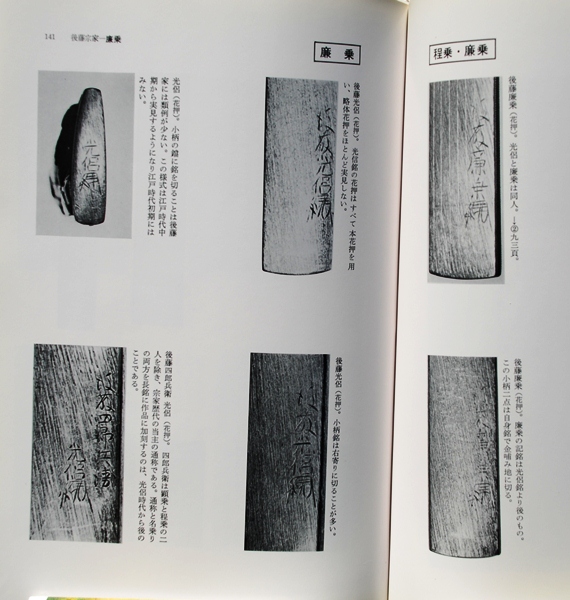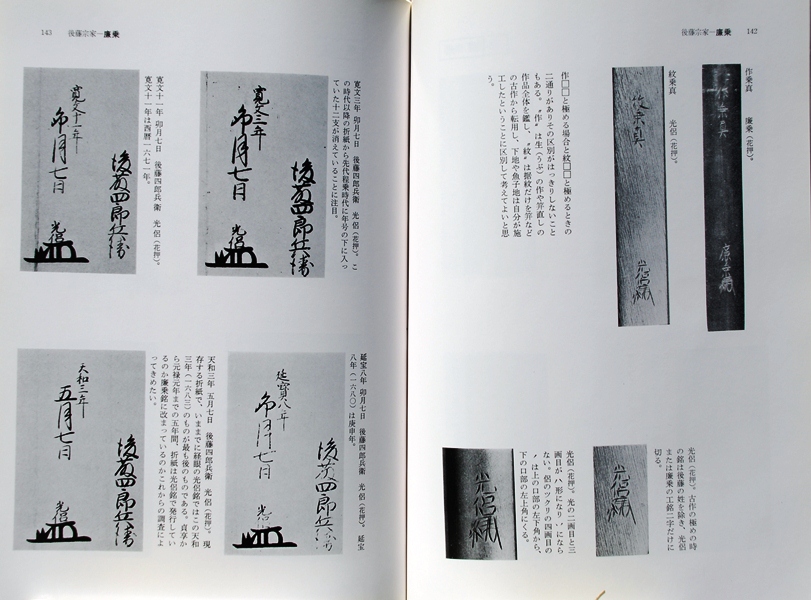 Tosogu Meiji Taikei Vol. II, pages 140 - 144