Goto Ichijo Futokoromono
KK0026
SOLD
An important futokoromono signed, Goto Hokkyo Ichijo Kao. Takazogan of gold, silver, and shakudo. Interestingly, the shadow around the shakudo takazogan, is not color bleeding or the effects of age, but a shakudo hon zogan inlay. This artificial presentation of aging was the artist's original intent, and well illustrates the sophistication of Ichijo's artistry. The lines on the kogai are reflections, not scuffing. NTHK certificate issued in 2011. There had been NBTHK kanteisho, but a cleaning lady discarded them, thinking that the paper bag was waste paper, not realizing that it was filled with dozens of certificates. In addition, Robert Haynes looked at these and said absolutely genuine, and that they should be submitted for juyo tosogu. Ex-Tony Flotte, and Ex-Howard Inafuku Collections.
Goto Ichijo, 1791 - 1876. He is credited with reviving the fortunes of the Goto school, after the Machibori artists had usurped their favor with the Imperial court and the Shogunate.
The son of Goto Jujo (H 2264), fourth master of the Shichroemon line of Goto. He was adopted by Goto Hachiroebei Kenjo (H03101) at the age of nine. At the age of eleven, he became a student of Goto Hanzaemon Kijo (H 03152). At the age of fifteen, a year after the death of Kenjo, he was granted the title of the sixth master of Hachiroebei so that the line could continue. He took the name Masataka, and signed, Mitsuyuki. Acting as an agent for the family, he made drawings for new oban. In 1824, at age thirty-four, he was commissioned to make a set of fittings for a Masamune in the collection of Emporor Ninko. That same year, he was granted the rank of Hokkyo, and took the name Ichijo. He occasionally used the name Ichijo Mitsuyo. In 1862 he moved to Kyoto to make a set of tachi fittings for the Emperor Komei. In 1866 he was granted the title of Hogen at the age of 73.
His students of note include: Fukada Ikken, Nakagawa Issho, Hashimoto Isshi, Wada Isshin, and Araki Tomei.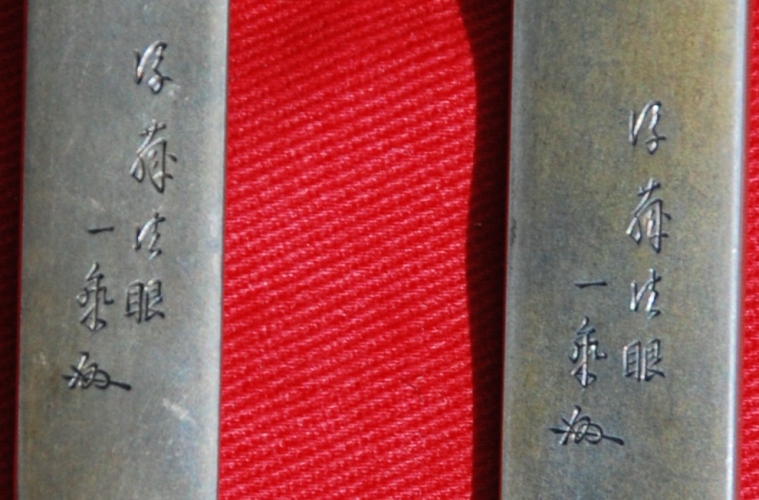 Goto Hokkyo Ichijo Kao.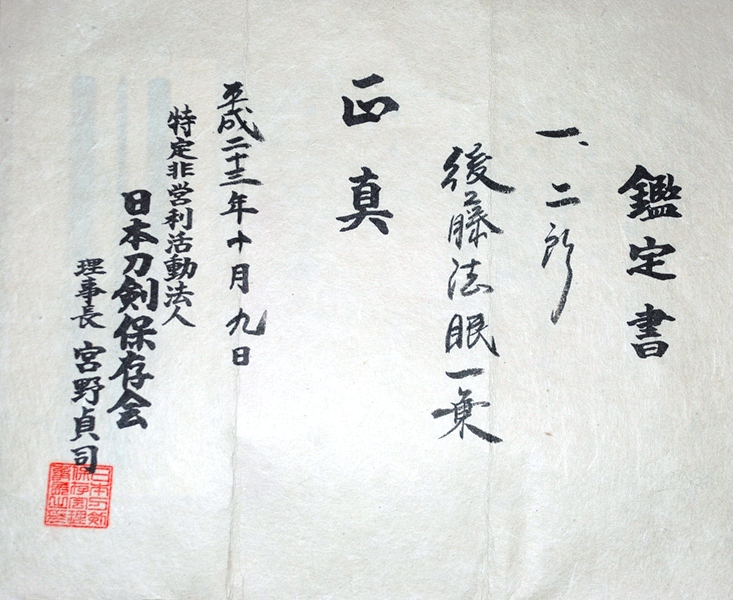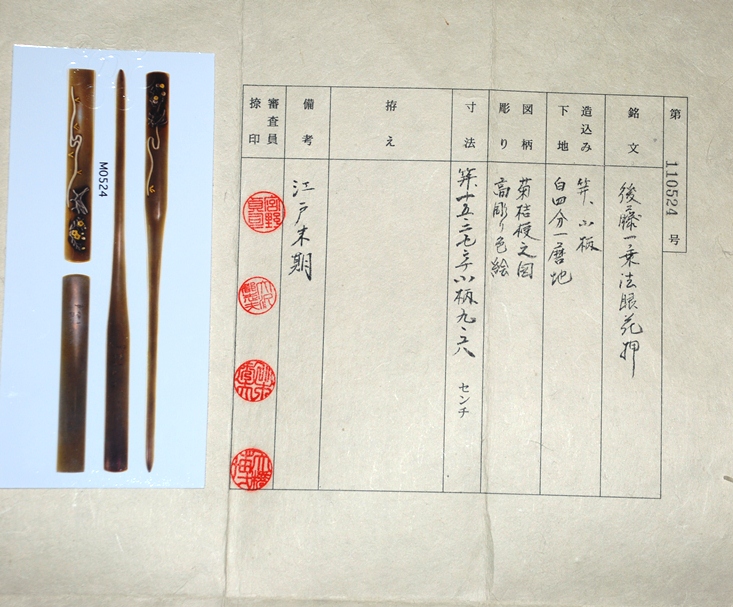 NTHK Kanteisho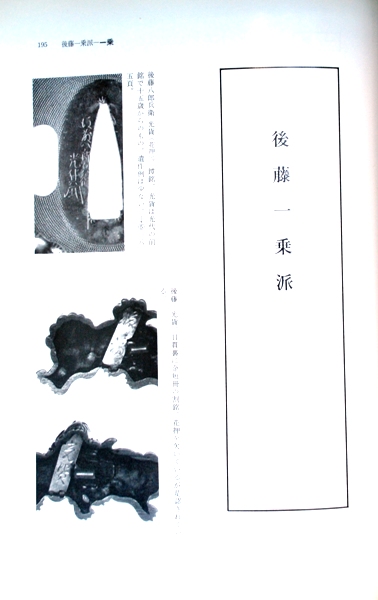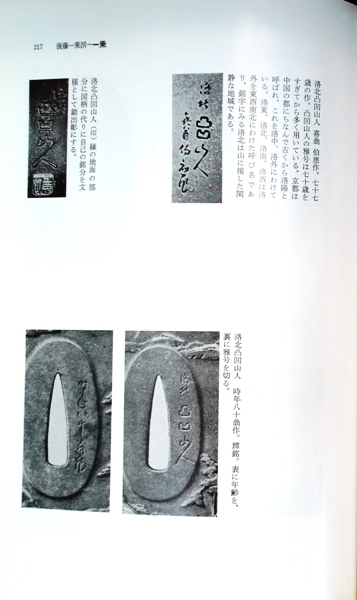 Wakayama Vol. II Page 195 Through Page 218