Atsuda Jingu Ko-Katchushi Tsuba
S0501
SOLD
An important and rare ubu Ko-Katchushi tsuba in superb condition, having spent a good part of its life as a treasure of the Atsuda Jingu. Sukashi of the five elements: earth, water, wind, fire, void. 9.51 cm x 9.53 cm mimi 8.1 mm. Deep blue-black iron with abundant globular tekotsu throughout. There are remnants of clear lacquer which further protected the tsuba. In addition to the hakogaki by Kunzan (Homma Junji Sensei), this was confirmed as property of the Atsuda Jingu by Uchida Masayuki San, the Atsuda Shrine curator. Referencing Sasano, tsuba of this size and shape, with a very wide mimi are found in Embun (1356 - 1361) to Oei (1394 - 1428), and the slightly wider than tall examples are early in this period. This was likely only mounted once before becoming the property of the Jingu.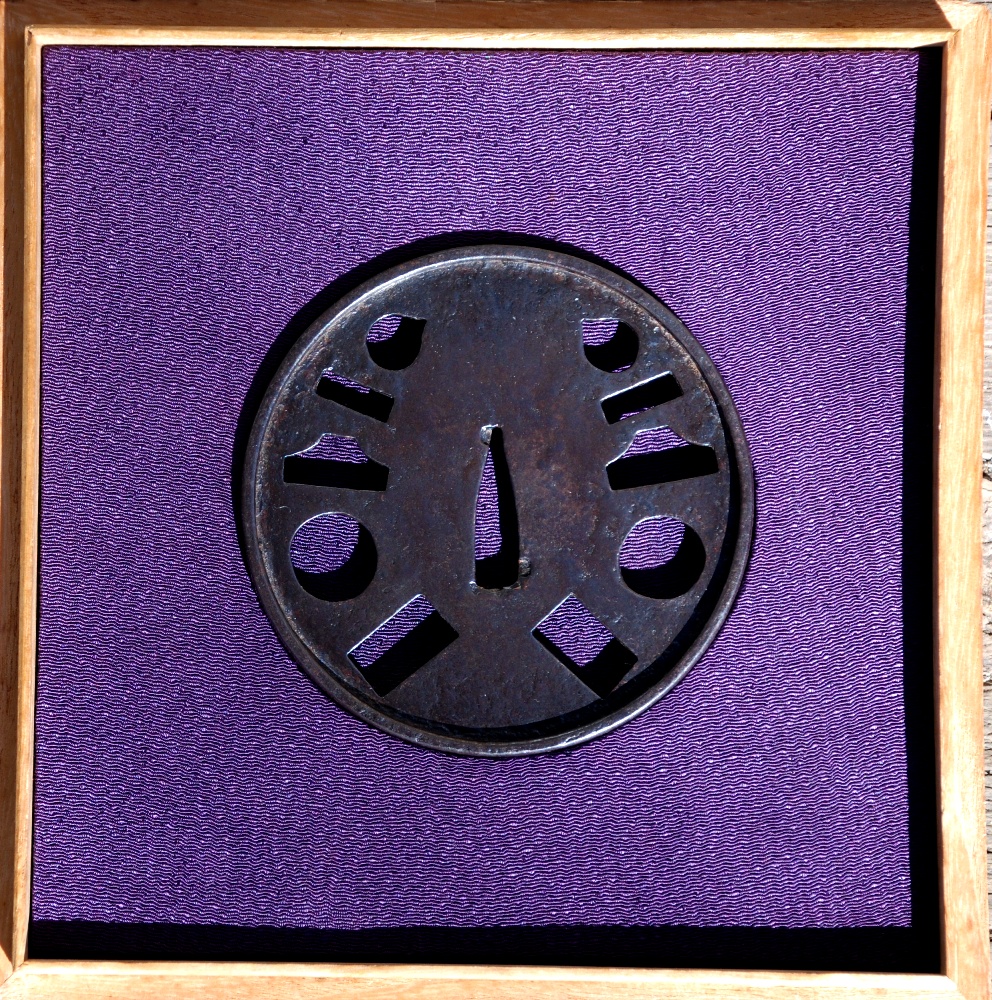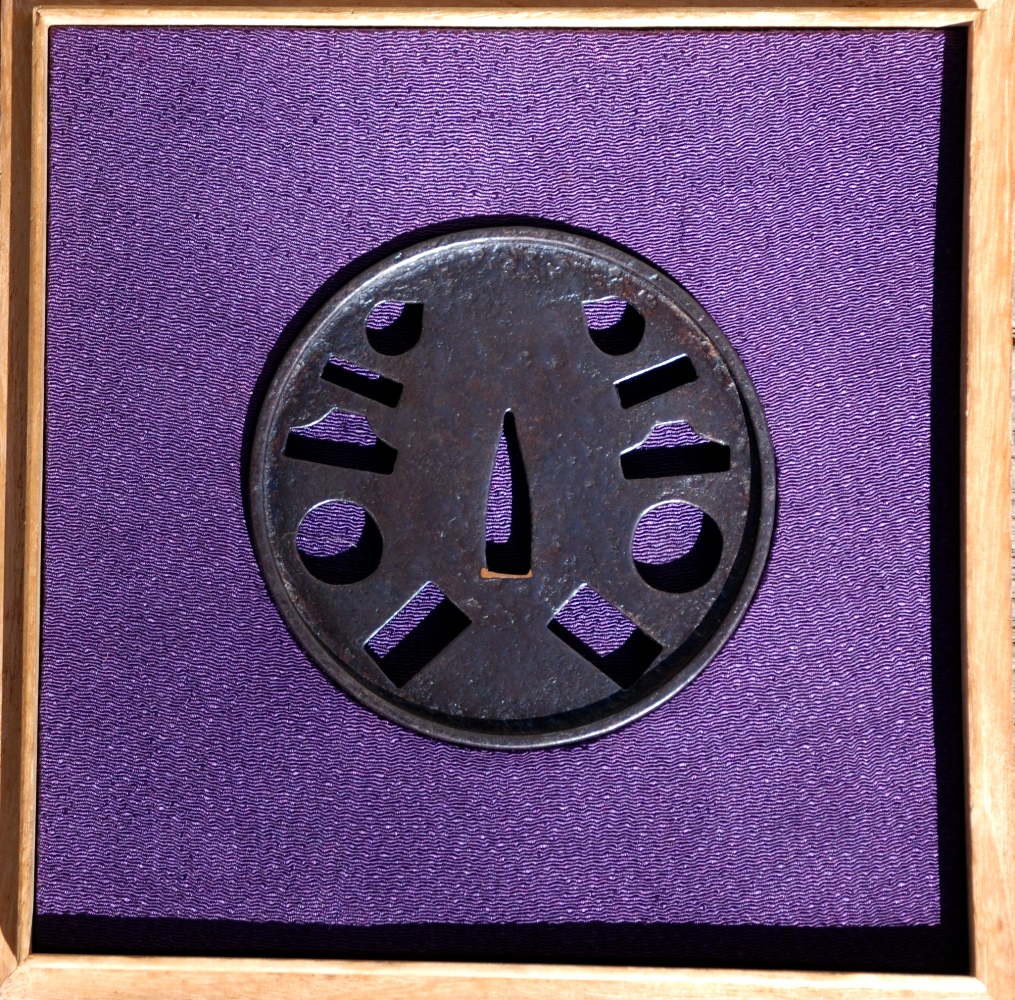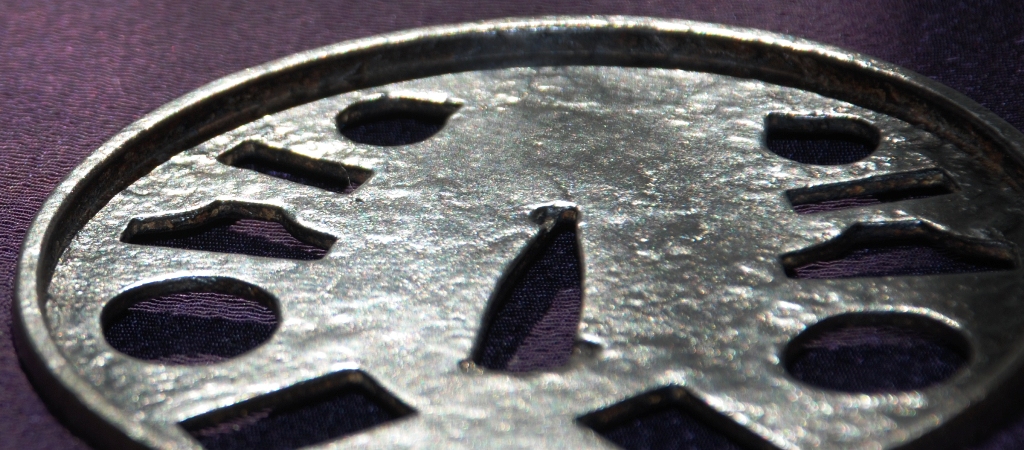 Wide Mimi Globular Tekotsu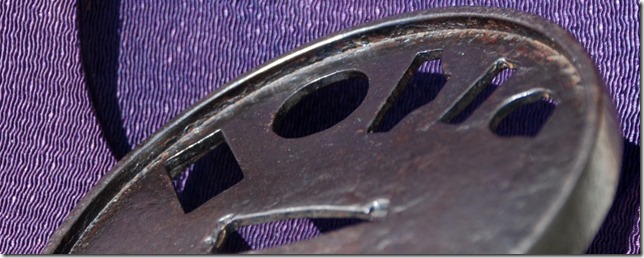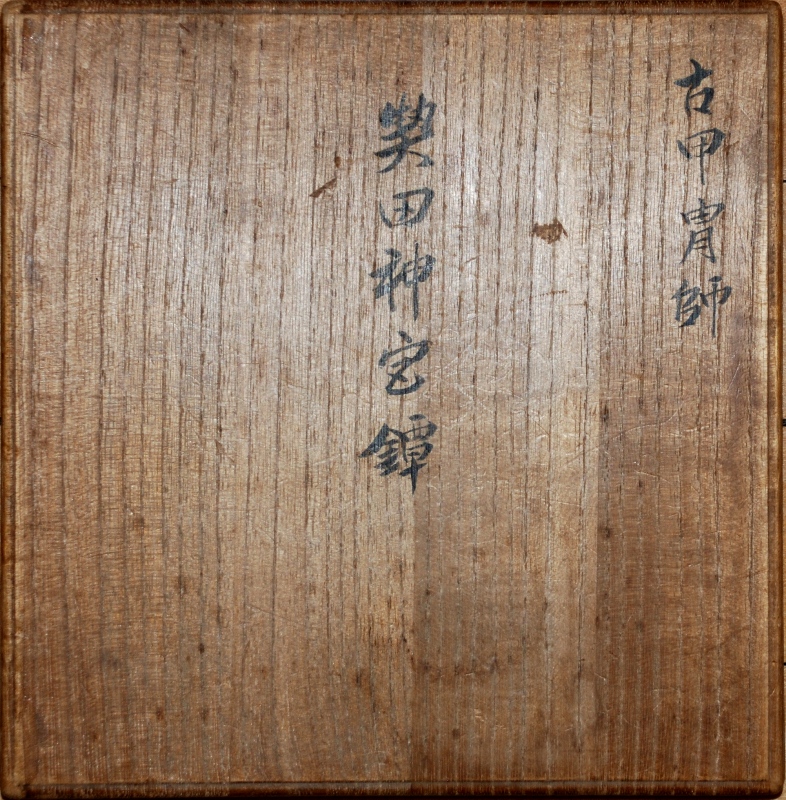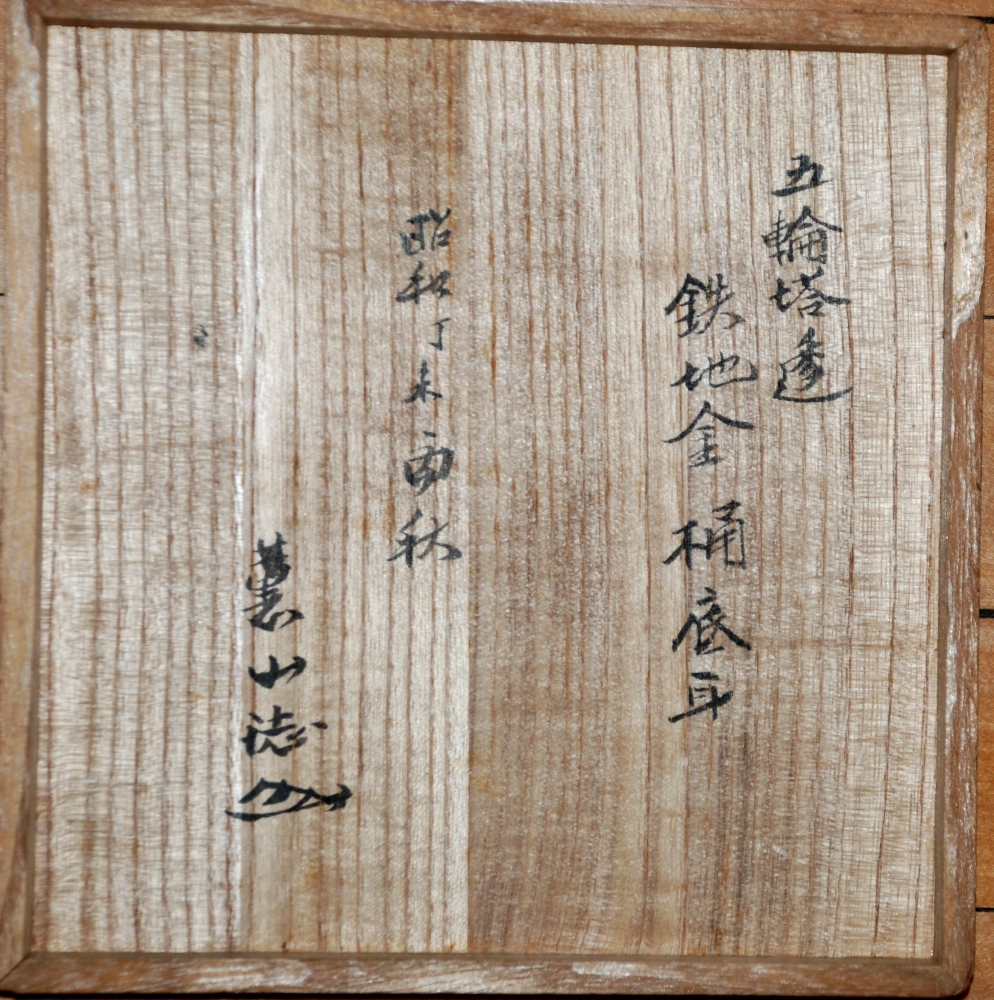 Atsuda Jingu Tsuba Ko-Katchushi Hakogaki by Kunzan (Homma Junji Sensei)
Gorin___ Sukashi / Tetsuji Kana Kakutei Mimi/ Showa Tsuchinohitsu (1969)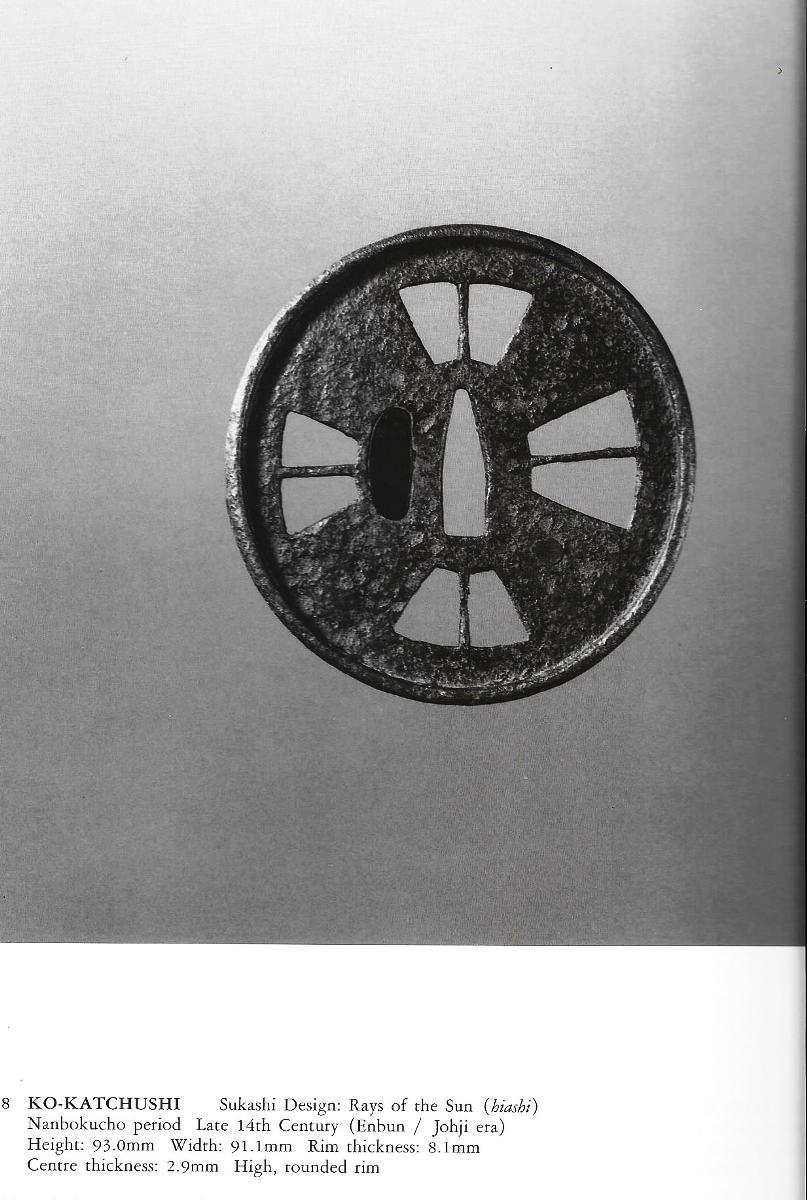 Sasano Collection Part I, #38, page 64.

1469