Russet Iron Armor
M0036
Reduced: $8,750 plus shipping
SOLD
An excellent suit of russet iron armor, displaying the same mon on all major parts. It is a difficult to find a complete suit, as so many suits are composites of put together parts. The only unfortunate likely replacement is the haidate.
The kabuto is a sixteen plate suji kabuto, with five decorated brass shinodare, on top of a shakudo shinodare, on top of a silver shinodare with nanako edges, descending from the tehen kanamono. The kanamono is also multi-tiered decorative brass, shakudo, and copper. There is an extremely rare double fukigaeshi, covered in printed doe skin, with mon on the front most. The mabizashi (visor) is covered with printed doe skin en suite with the fukigaeshi. The shikoro is laced in blue kibiki style, trimmed with white and Chinese red lace. The lacquered mempo has one small chip, and a hieno jikoro (neck guard) of five lames of lacquered iron with kibiki lace.
The do, body, is a wave patterned russet iron plate, with exposed decorative rivets; printed doe skin; and kibiki lacing. The are each made up of gessan it five lacquered iron plates, laced in blue. There are three gold mon. The rope like belt is printed black silk. The sode are comprised of six iron plates, printed doe skin trim, and are laced en suite, The printed inside silk panels show that this has been worn. The kote are chain mail and iron plates over blue fabric. There are mon in iron on each sleeve and the hand protector. The haidate (thigh protector) are made up of lacquered leather plates, and patterned blue silk. This may well be a replacement piece. The suneate (lower leg protectors) are made of iron plate with cloth and leather.
There is a period armor box with iron fittings, that shows some wear. Several of the toggles for attachment are missing. Neither the sword or my daughter, who is modeling the armor, are included.
Shipping extra, at actual cost.
The Mon is a rarely seen one, Suji-Chigai, crossed timbers. This particular variety, one of four varieties, was used by the following families:
Sugita
Hirosawa
Hatano
Matsuda
Of these four, the one most associated with the Samurai class are:
The Hirosawa of the Yamaguchi (Suwo) clan.
The Hatano associated with the pre Onin era Tamba daimyo.*1
*1 With thanks to Frank Banali, a true student of these things Japanese.
$12,500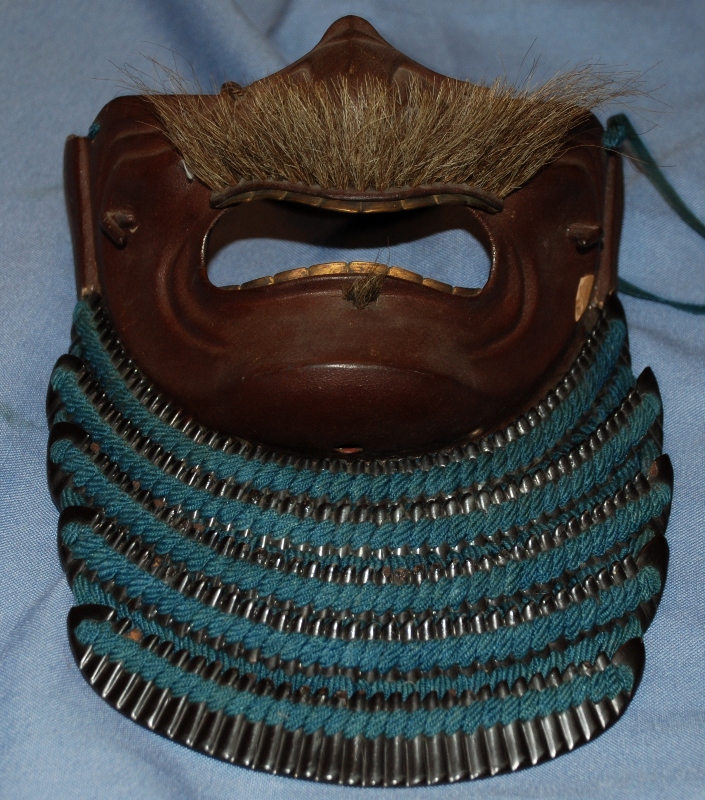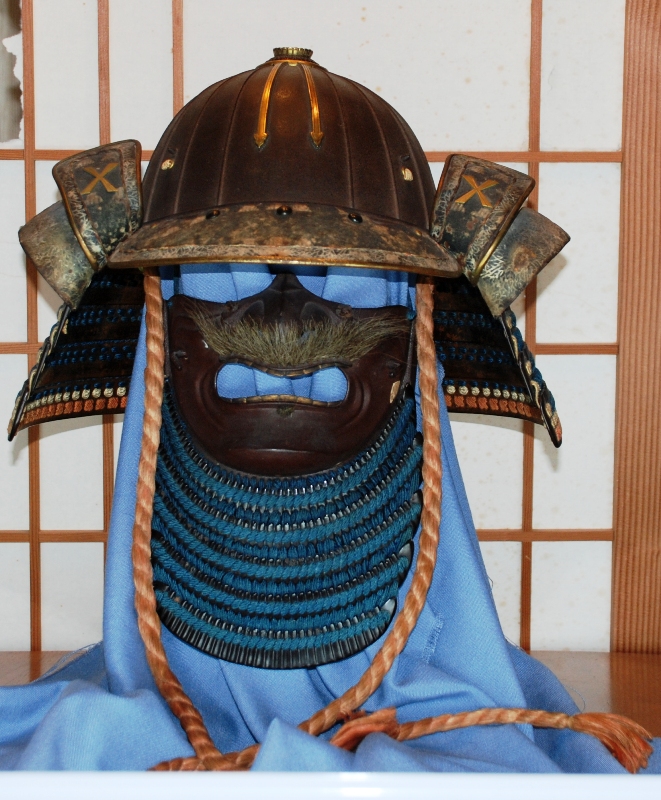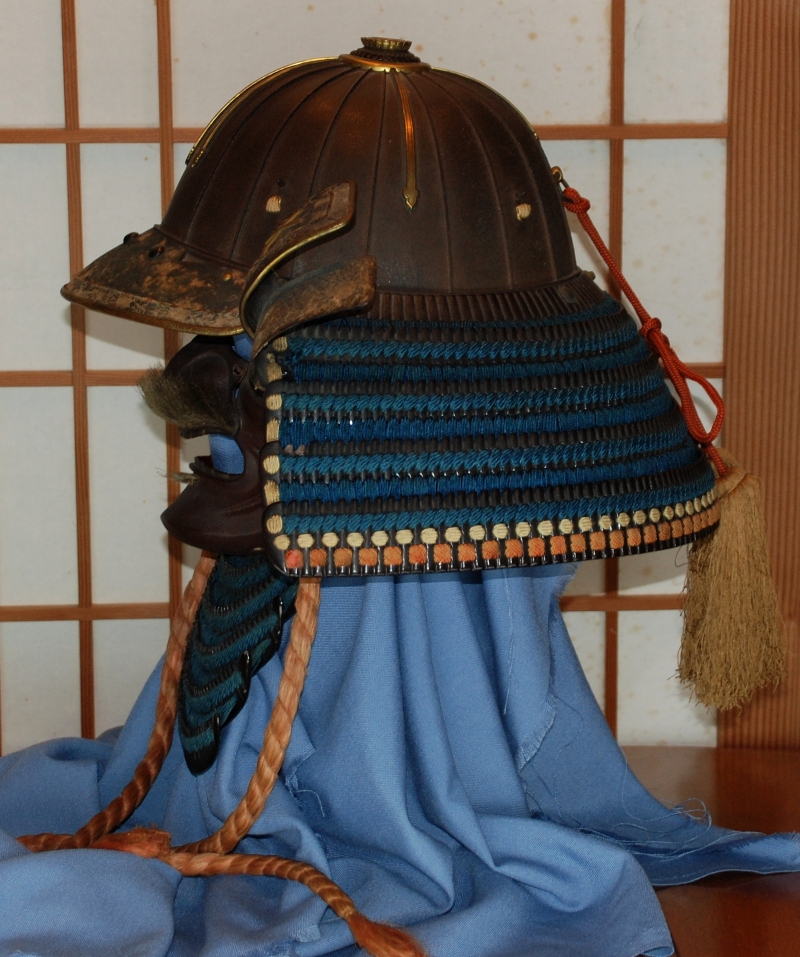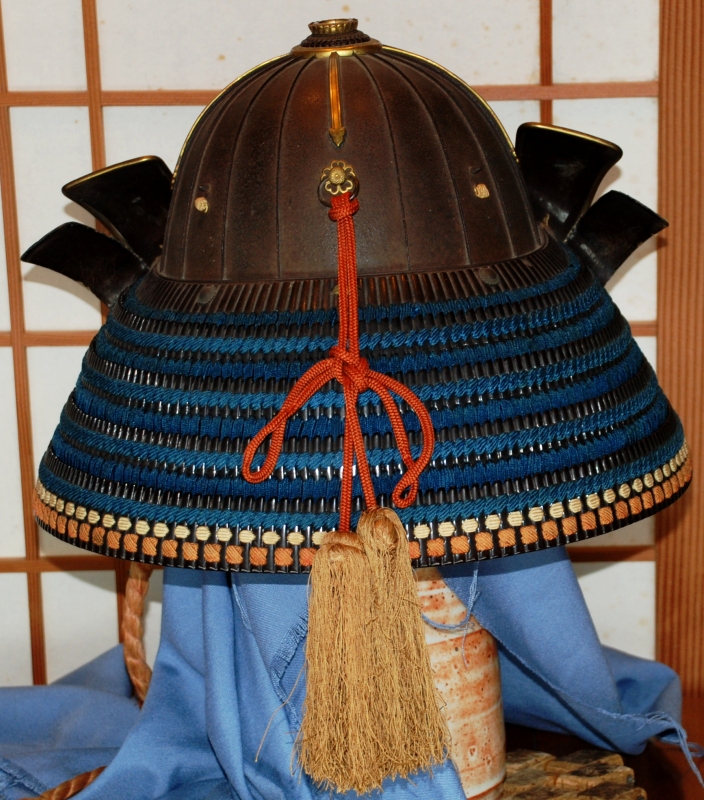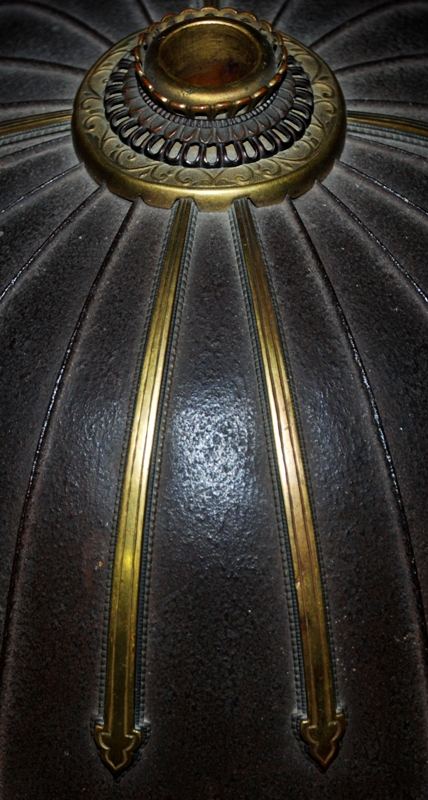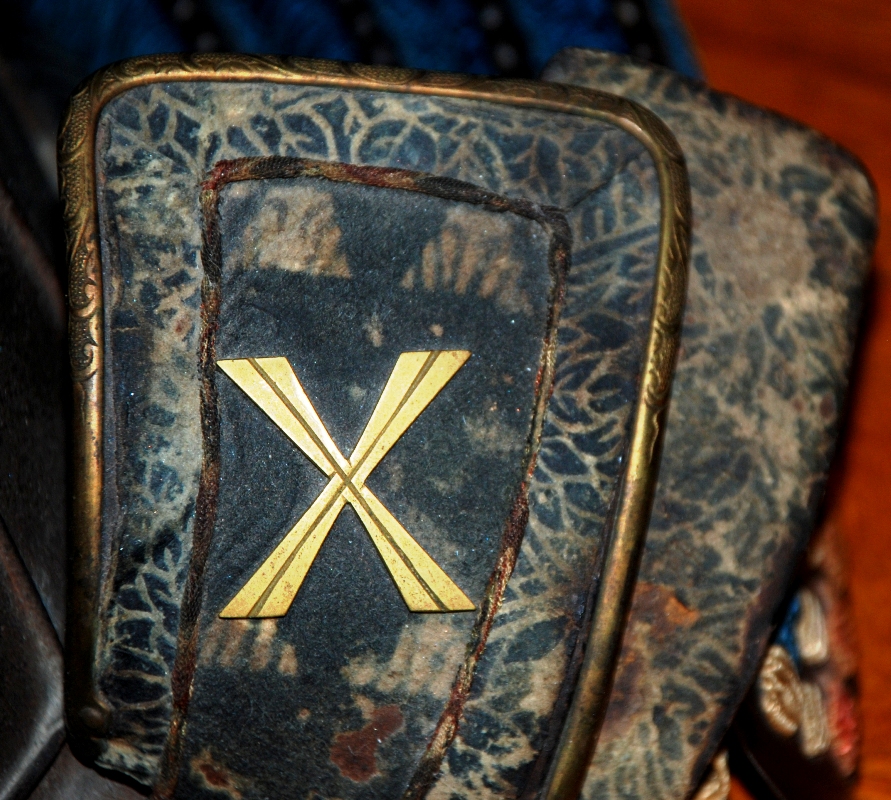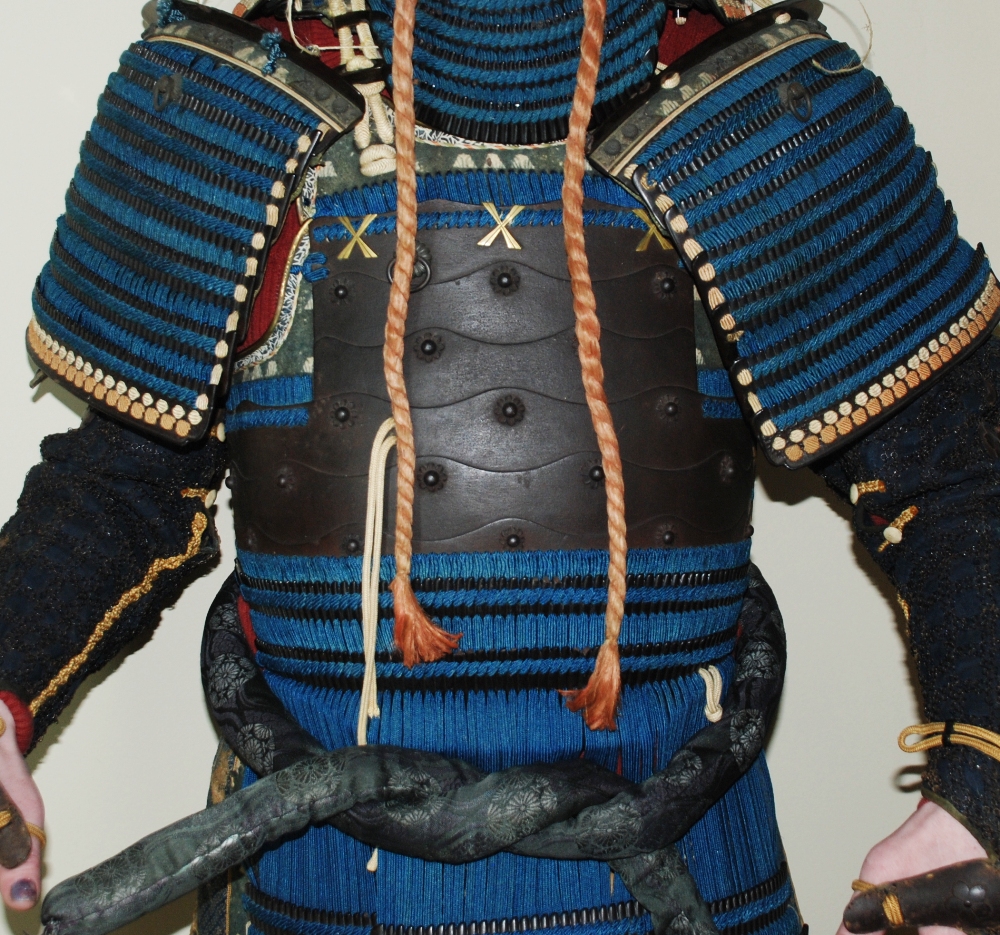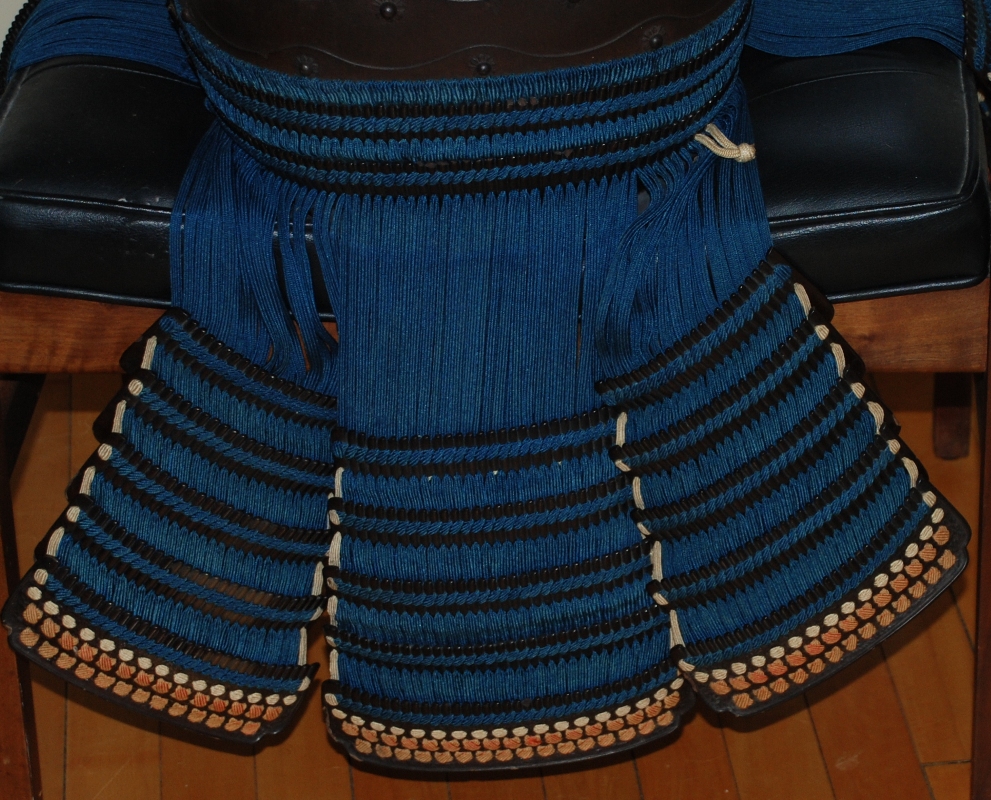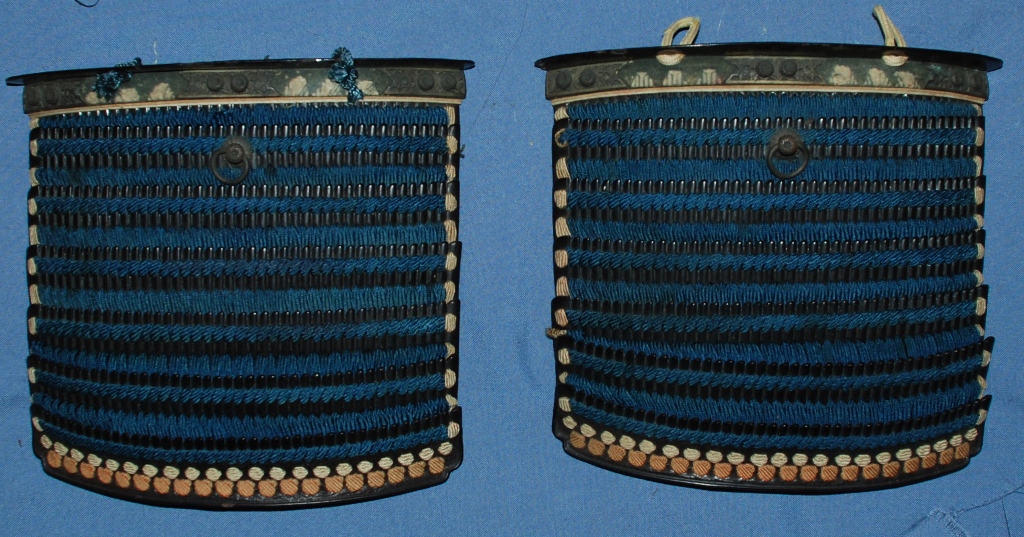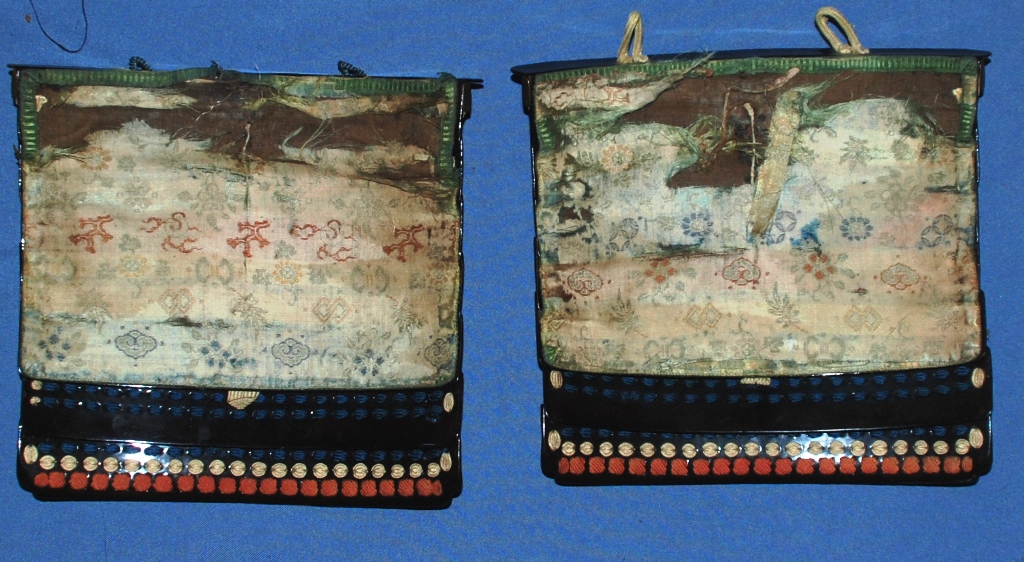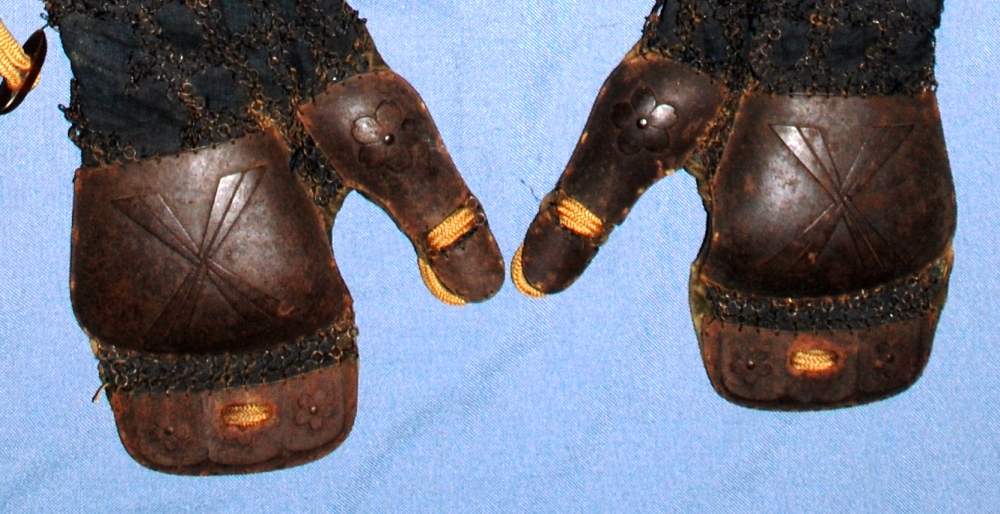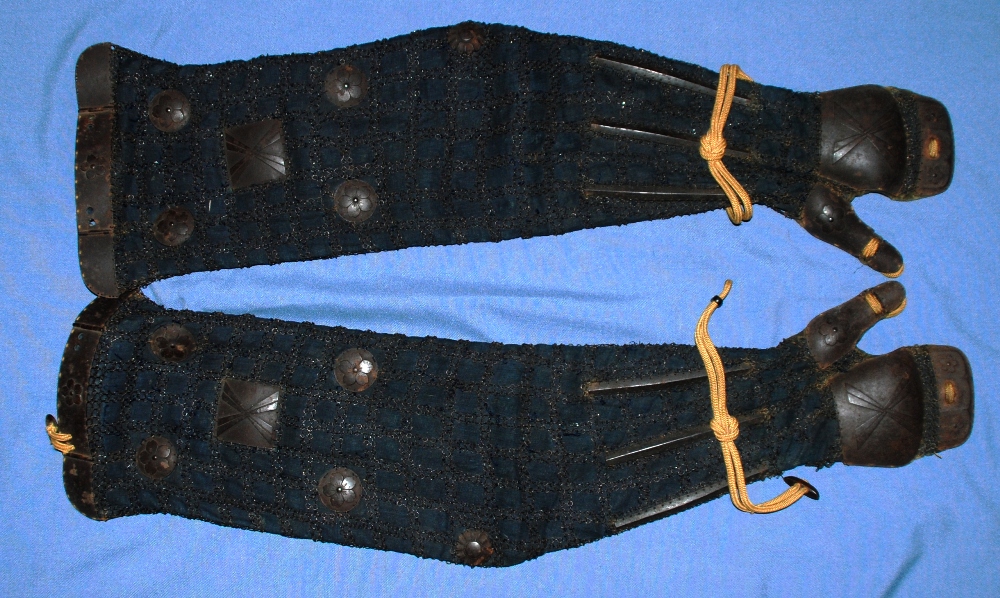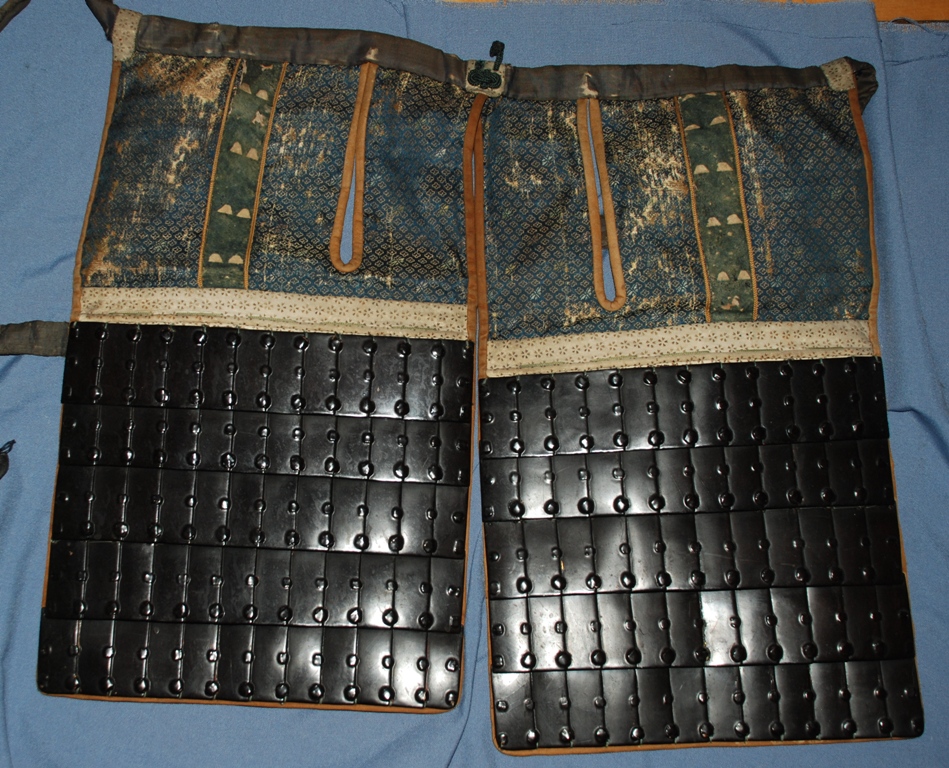 The very fine leather haidate is not in keeping with the rest of the suit.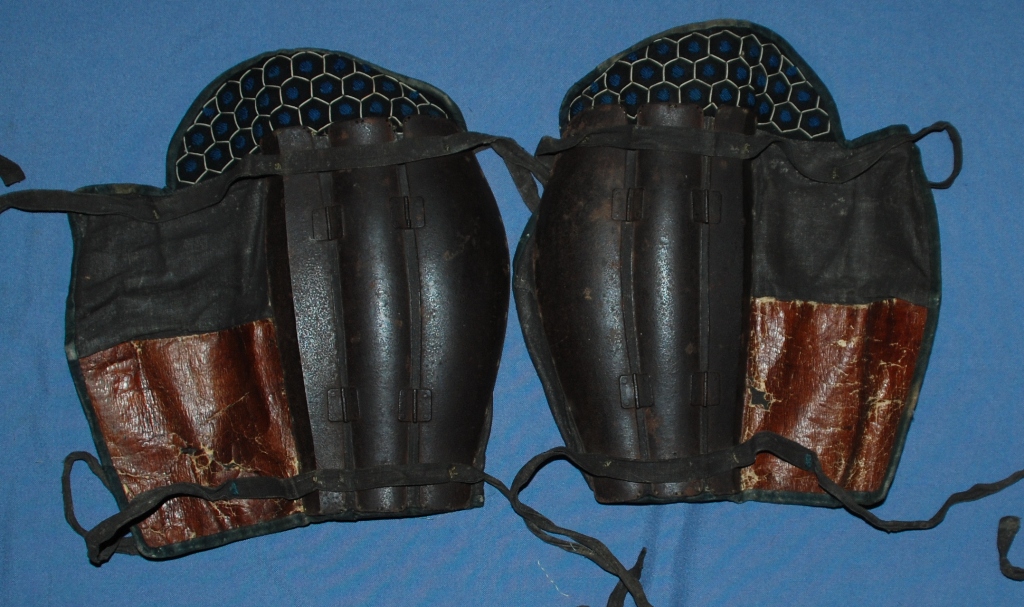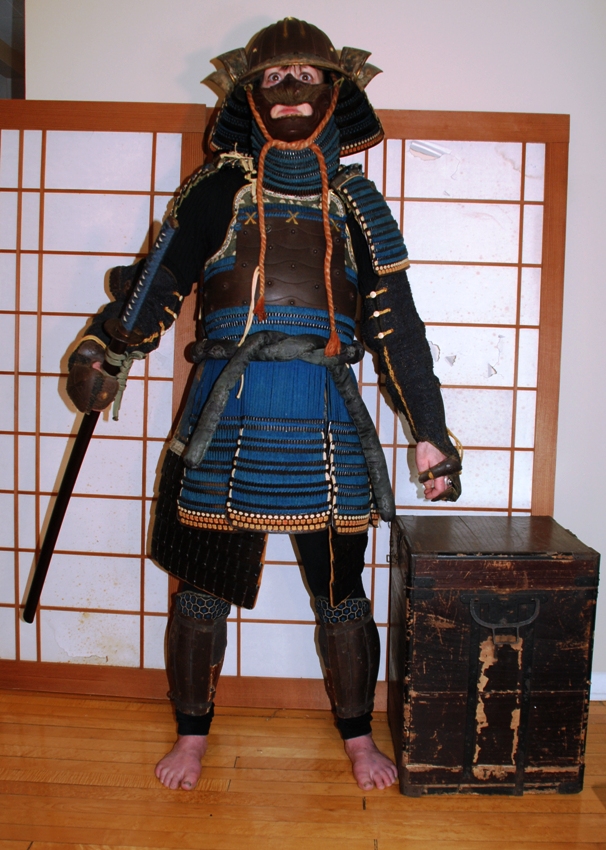 1909
967
1051